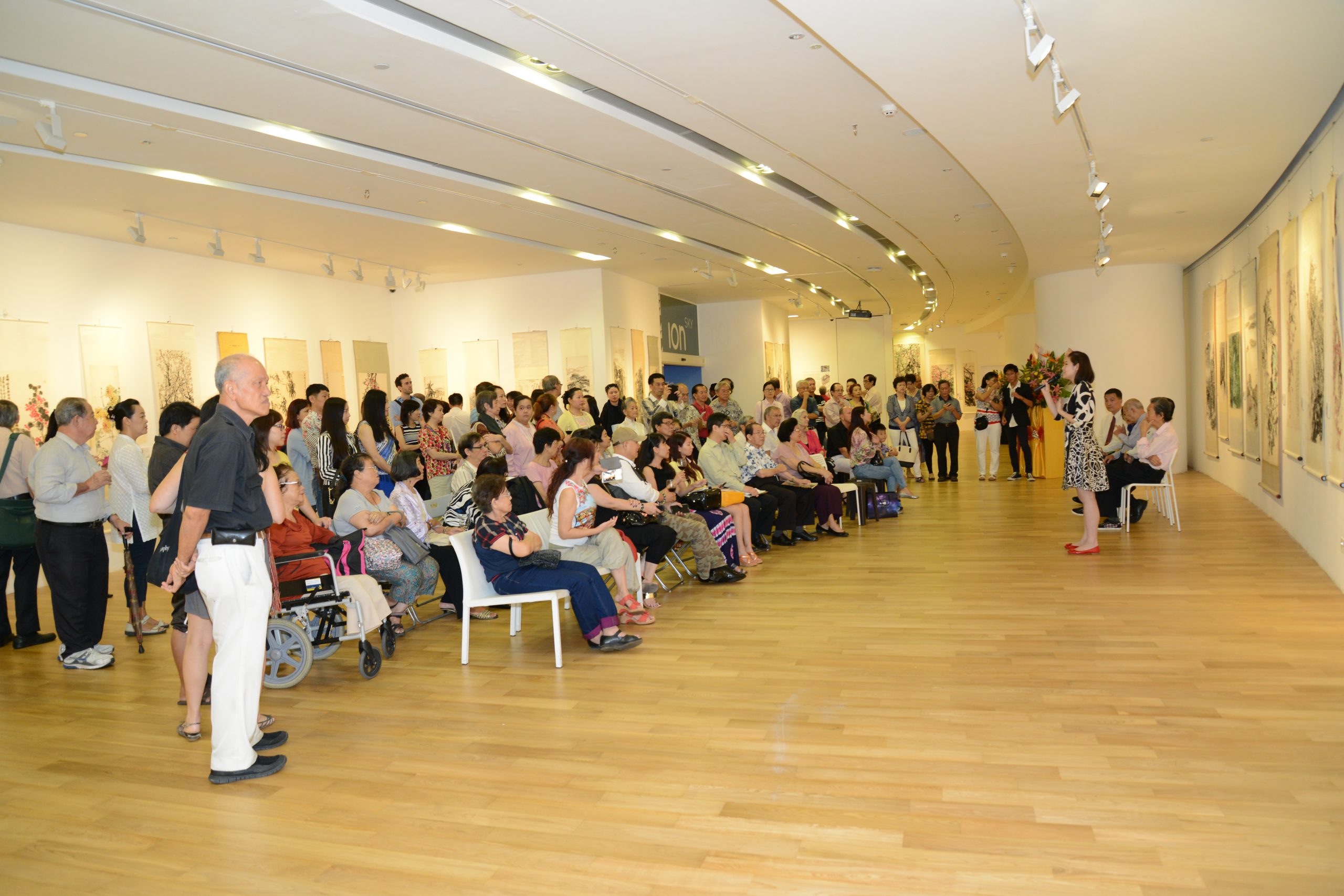 Born in 1940, Ling Cher Eng was a second-generation Singaporean artist. Ling studied Chinese painting under the pioneer artist Fan Chang Tien (1907-1987) from 1957, when he attended Chung Cheng High School. The literati tradition of the Shanghai School of painting as practised by Fan, which can be traced back to the Shanghai School masters Wang Geyi, Wang Yiting, Pan Tianshou and Zhu Wenyun deeply influenced Ling and resonated with his passion for ink painting. Ling greatly admired Fan and studied under him with determination to master the arts of verse, painting, calligraphy and seal-carving, the four attributes of the literati tradition. Ling's dedication and perseverance led him to continue his tutelage under Fan for the next thirty years from 1957 to 1987, making him the first and longest disciple of Fan Chang Tien.
Having acquired a strong foundation from Fan's tutelage, Ling Cher Eng's works captured the carefree and effortless expressionism of the Shanghai School xieyi style. Ling's oeuvre spans a wide range of subjects. Not only was he adept at classical themes of the plum blossoms, orchids, bamboo and chrysanthemum (known in Chinese as the sijunzi or 'four gentlemen'), Ling was also creative in applying his talents to more uncommon subjects in Chinese painting, including tropical fruits and flowers, the regional landscapes of Malaysia, Thailand and Singapore, both urban and rural; nudes and portraits, and his lively depictions of snails and sparrows among other subjects. Ling especially won recognition and praise for his paintings of plum blossoms and his landscape works, noteworthily their bold composition and for his daring use of ink as an expressive force in itself.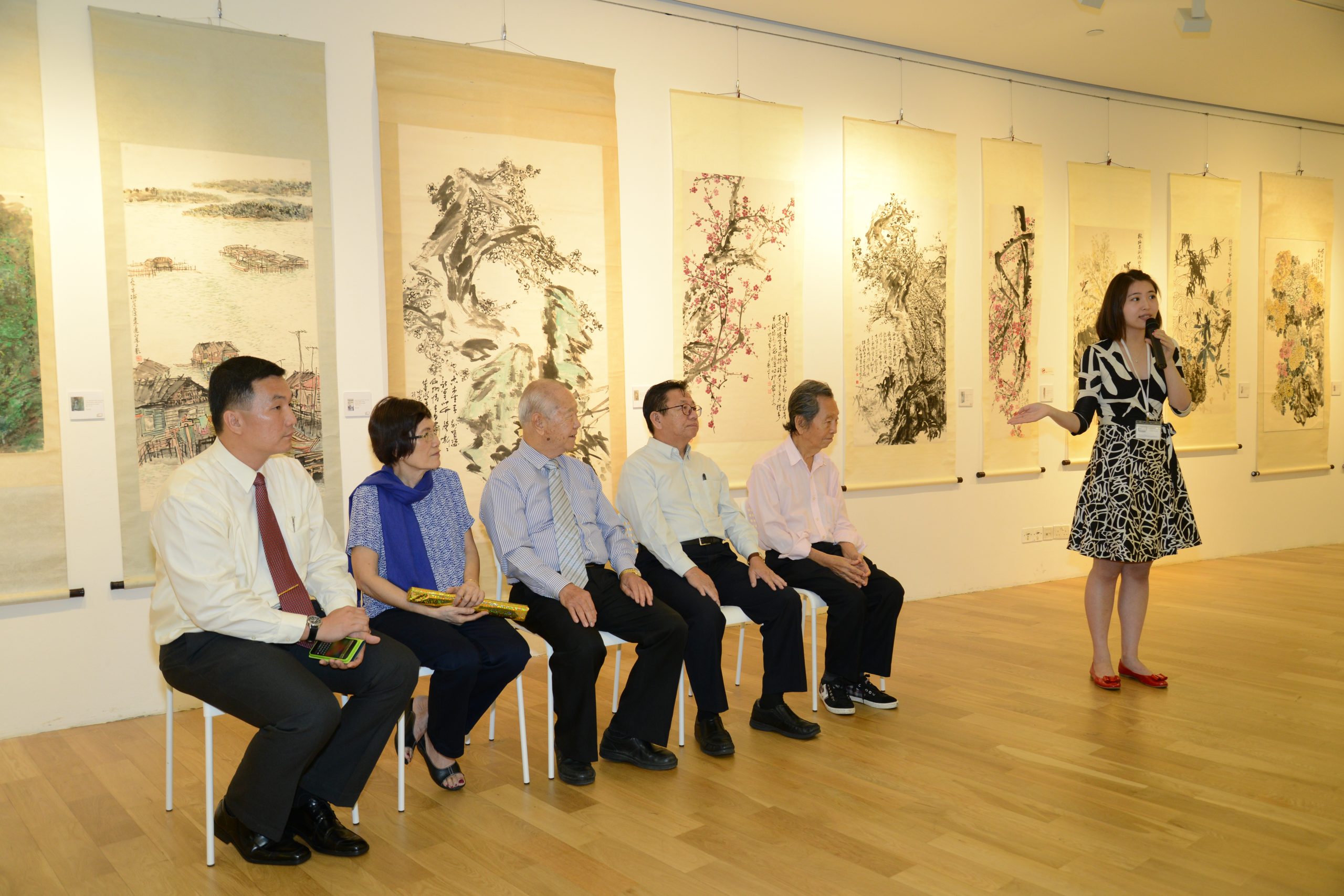 In his Southeast Asian themes, he painted sceneries of Singapore, Malay kampungs and Balinese landscapes, bringing to life these regional vignettes in his vigorous style which still preserves the finesse and detail of his subject matter. The largeness of spirit and expression typical of the Shanghai School can be seen in his classical themed paintings of birds and flowers. But Ling went beyond the traditions in which he was schooled, incorporating increasingly abstract qualities in his work. By the 1990s, his work in the landscape genre had included the usage of acrylic paints, making him stand out as a modern Chinese painter of the times.
Other than his personal achievements as an artist, Ling is also one of the founders of the Hwa Hun Art Society, serving as president and vice-president of the Society several times. He played a pivotal role for the promotion and education of Chinese ink painting in Singapore. He was the head of the department of art at the New Town Primary School for many years, where his students often scored good results in art competitions. Through all these, Ling has contributed to the teaching of art and Chinese painting in Singapore, with dedication to his profession as a teacher and an artist.
Ling Cher Eng – an ink legacy of our time – passed away of a sudden illness while on tour with his artist friends to Taiyuan, Shanxi Province in China, in 1995. Nearly 20 years on, he is very much remembered by those who knew him, and his works are still enthusiastically mentioned among ink painting circles. His works brought together the tradition of the Shanghai School with the regional characteristics of the Nanyang region and certain elements of Western art. All his efforts have ensured his place in our Singaporean art history, and we sincerely hope that through this retrospective exhibition, more people may learn about one of Singapore's most exemplary ink painters.