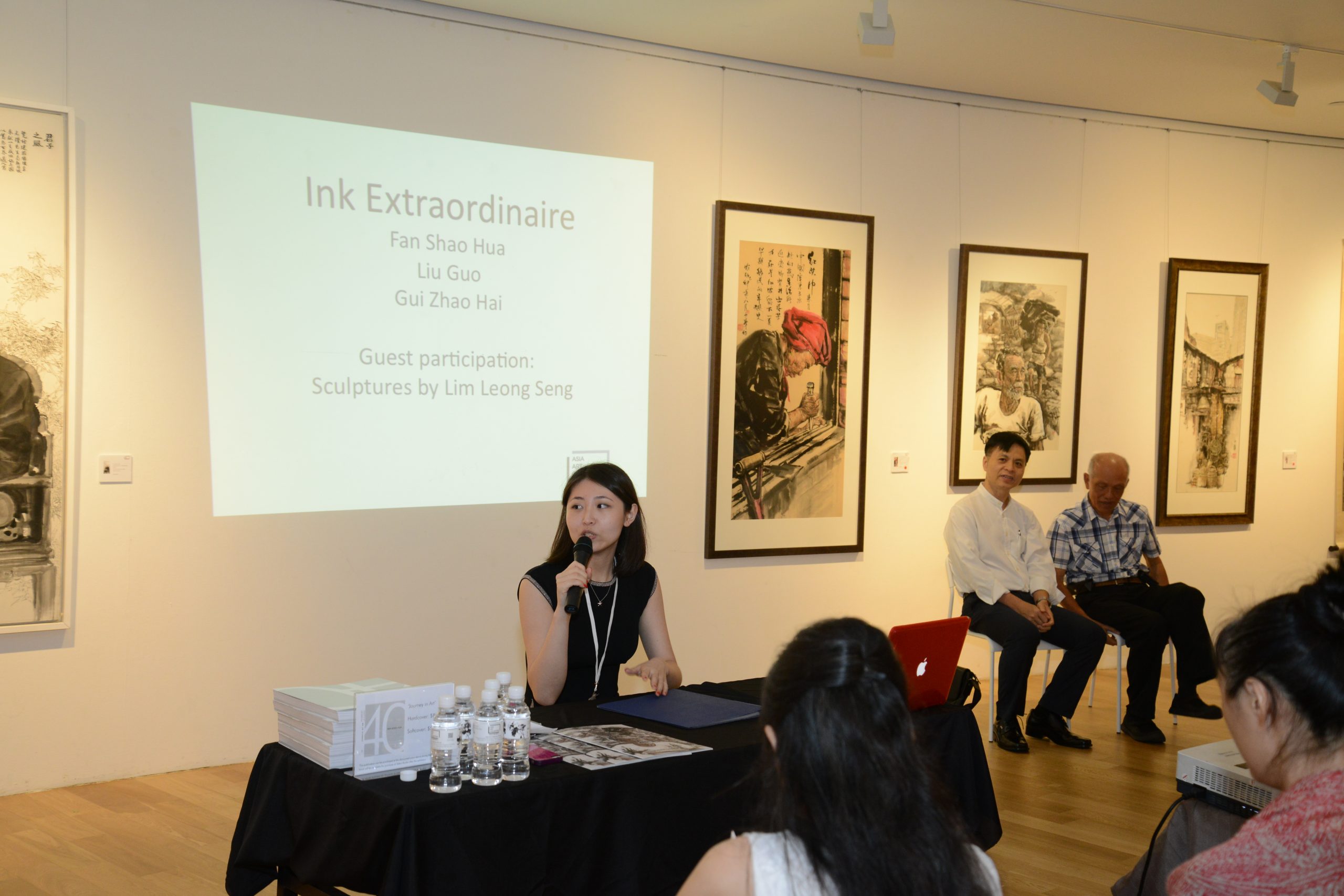 28 Jun

Promotion of Artists

We undertake the role of promoting artists. In today's day and age, there are more and more talented artists with distinct personal art style. However, there are still many talented artists and excellent works of art that have not had their share of the spotlight. How can artists build their reputation amongst collectors and receive recognition for their talent? How does an artist's work receive public appreciation? The promotion of both aspiring and veteran artists is therefore an important part of the process. Artists need publicity teams with professional knowledge and experience. Artists can therefore be free to focus their personal energy on creation and create artworks that expresses themselves inspire others. The marketing end of the work should be entrusted to a professional promotion team.

Many artists feel that they only need their works to speak for themselves, if the artworks have artistic value, they need no explanation. This point of view is actually a bit problematic. We need to consider why do the prices of works from artists with the same qualifications so varied? What causes the disparities?

Ordinary people's reaction at art exhibitions is usually one of confusion as they cannot understand the artwork or the artist. We cannot assume that the physical presence of the artwork will naturally serve as a visual stimulus for the viewer. Such visual cues should be simple and easy to understand, but in reality it is the exact opposite. We need a professional exhibitor who not only has expert knowledge, but also has an understanding of the context behind an artwork's creative process. Only then can the exhibitor interpret the artwork in fine detail, and present it to the public, so that the public can understand the work more clearly and be more engaged.

Behind every famous artist, there are countless, dedicated promotional talents working away from the spotlight. Maxima needs Bole, and artists need art promoters.
艺术家推广
我们承接艺术家推广工作,当今有才华的艺术家越来越多,作品也各具特色,但是仍然有很多有才华的艺术家和优秀的艺术作品没有被发掘出来,艺术家是怎样一步一步地被藏家认可,艺术家的作品又是怎样让大众理解和接受?艺术家的推广工作是很有必要的。艺术家需要具有专业知识和经验的推广团队。艺术家应该把个人精力专注于创作,艺术家要创作出能打动人的好作品,市场推广工作应交给专业的推广团队去做。
好多艺术家觉得,我只要凭作品说话就可以了,好作品根本不需要更多的语言来解释,这样的观点要注意一下,为什么同样资历的艺术家的作品价格具有天壤之别?问题出在哪儿?
普通人看画展,对艺术的反应,大多数是说看不懂,不要以为艺术品他有形有象,直观靠视觉感官,就简单易懂了,其实不然。如果有专业策展人凭着专业知识和对画家创作时背景经历的了解,把艺术品细细解读,经过解说和文字呈现给公众,让公众对作品更明白,更容易被感动。
在成名的艺术家背后,有无数推广人才的默默耕耘和付出,千里马需要伯乐,艺术家需要艺术推广人。