Who Decides the Price of Artwork in Singapore?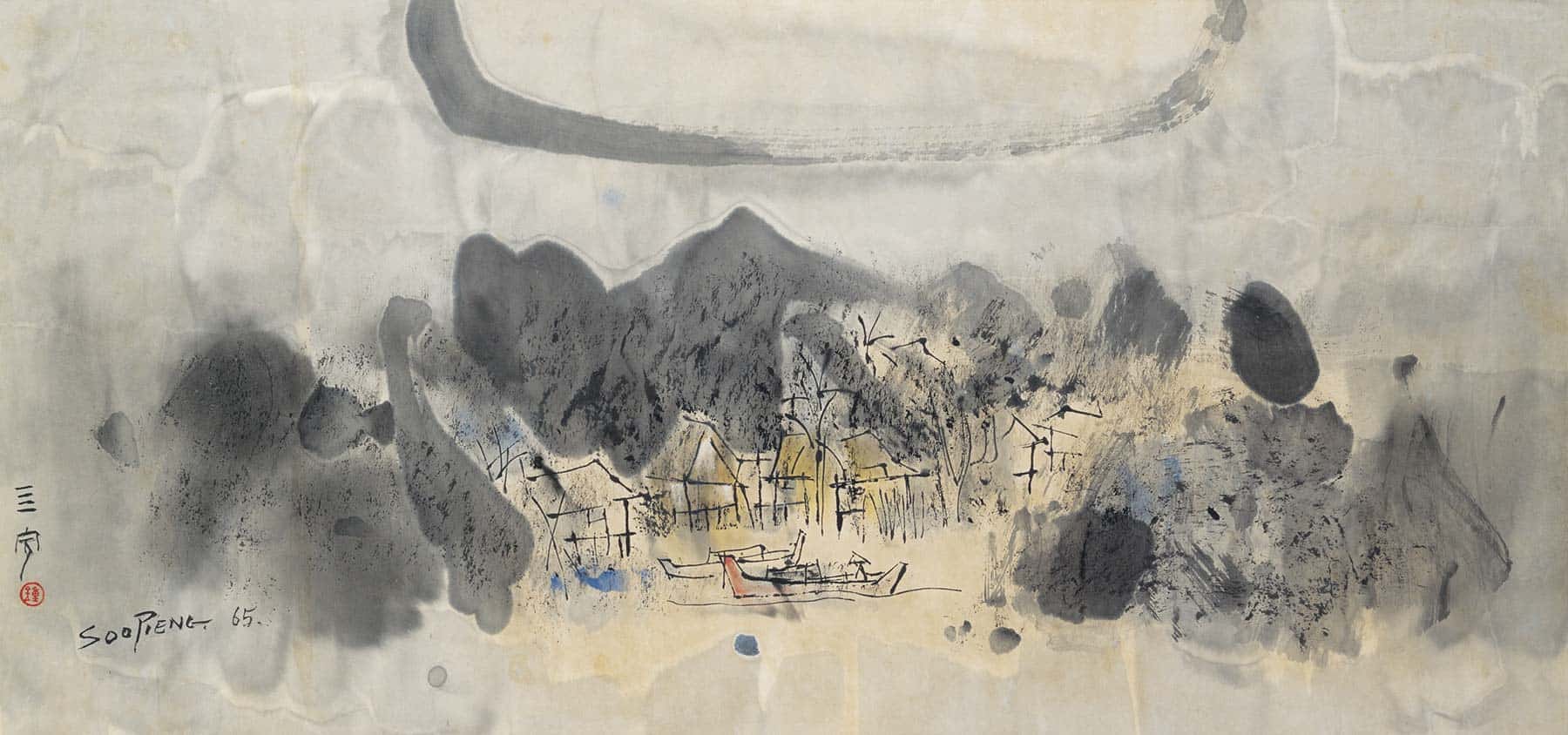 Cheong Soo Pieng's Fishing Village
The value of artwork can be impossible to predict. Works that are exquisite in the eyes of some people may possess a lower value on the art market, while other works that are difficult to understand may value shockingly high! 
The truth is, what makes an artwork valuable is the culture, history, and aesthetics contained within the artwork itself. However, there are other aspects that determine the price of an artwork.
The value of an artwork is determined by two factors. The first is the artist's self-appraisal of their artwork, which is dependent on the amount of time spent on completing the artwork, concept, and medium used. The second factor is current art market rates as compared to the past, age of artwork, the artist's teacher and the price of artwork by their peers.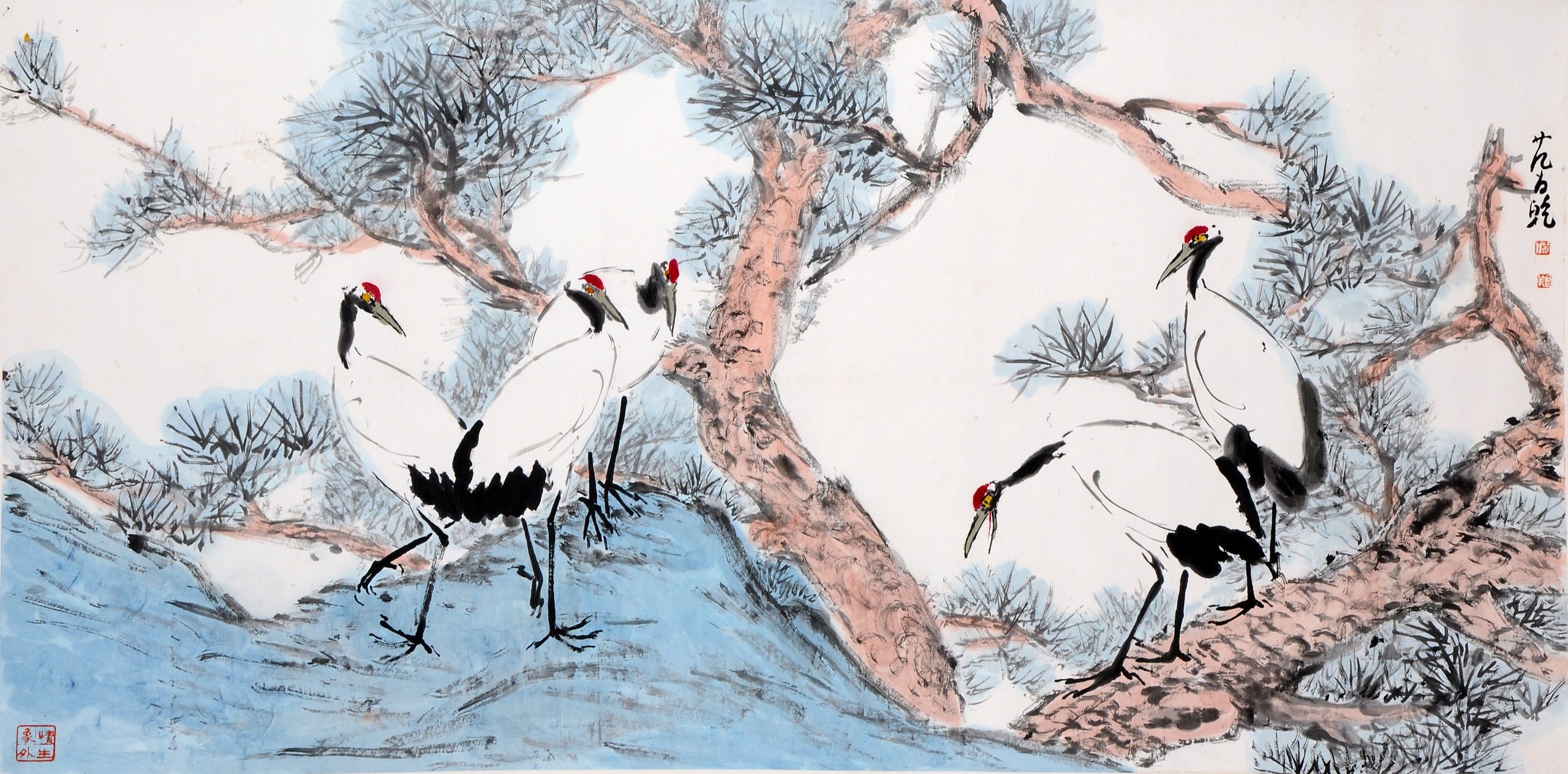 Fan Chang Tien's Five Cranes amidst Pine Grove
There are some artists who cannot bear to sell their own artwork, and their works have gained little traction on the art market. These artists, after consulting with their peers and determining the value of their own artwork, decide to sell their art at a very high price, only to find themselves unable to sell their artwork. At the lack of buyers for their art, they might lament: If my peers, and even my students, are able to find buyers for their highly-priced artwork, why is there no market for my art? Some of them might even grow frustrated and upset, and might find themselves complaining about how another artist's artwork, who they deem as poor, is in demand when their artwork isn't. This is because these artists might have neglected the value of promoting their artwork. 
Aside from the inherent value of their art, artists need to take into account the value of promoting their work. Artists need to hold galleries to exhibit their work. If they are new to the art market scene, they might have to introduce their works at a lower price to gain their footing in the market, before gradually raising the value of their artwork. Newer artists, especially, might need to produce a large number of works for collectors to collect, which will help to raise the value of their artwork. People might assume that since the works of late artists are limited, their works would fetch a higher price on the market. This might not be necessarily true, as the value of their work is also dependent on their fame, how collectors regard it, and the value of their art in the market before their deaths.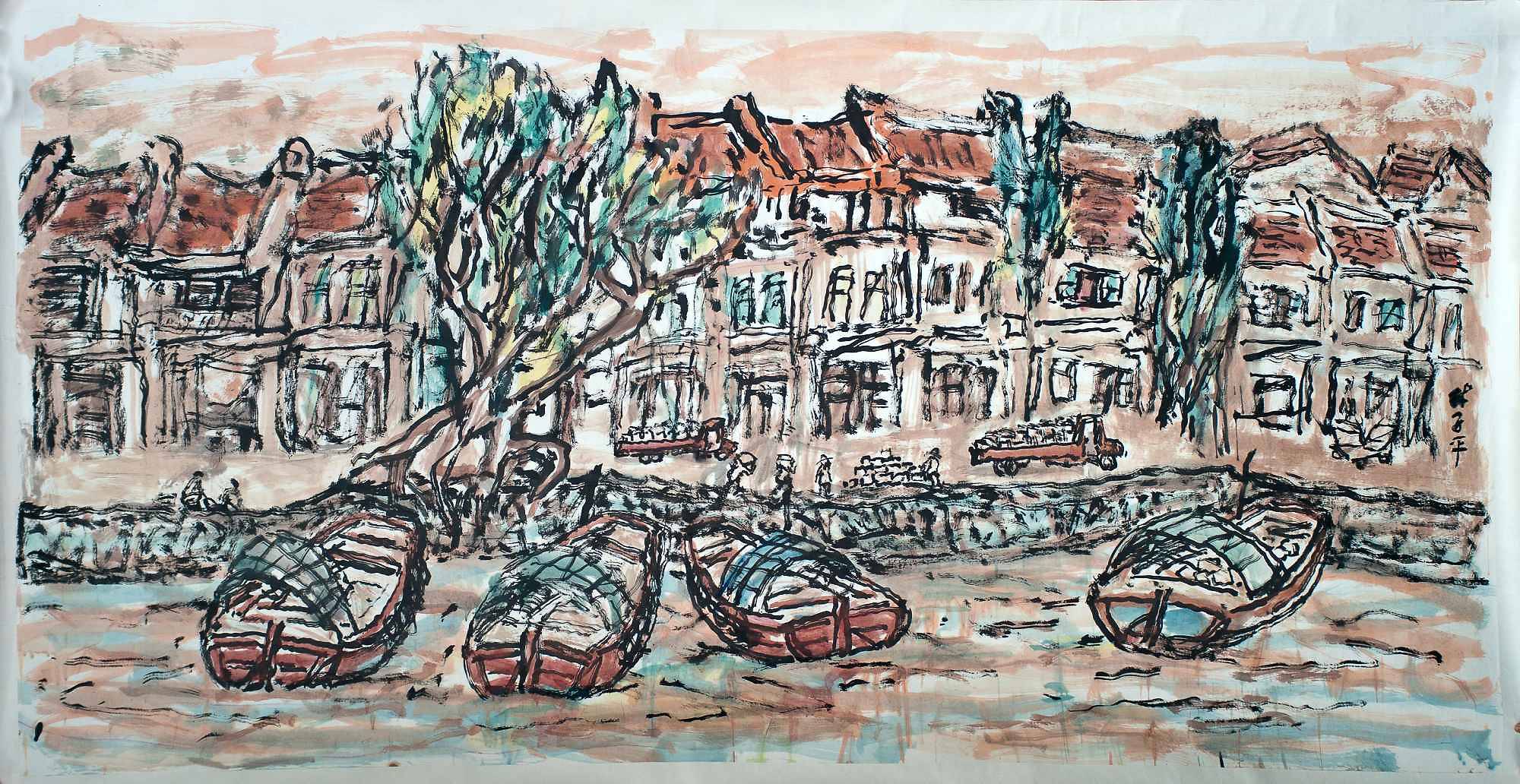 Lim Tze Peng's Singapore River (Four Boats)
Artists thus have to consider a very important question: As a creator of art, should they focus on their craft to raise the inherent value of their work, or should they pool their efforts into marketing and promoting their work? In this situation, an artist could concentrate on creating their work and leave the marketing efforts to an exhibition team. The exhibition team will focus on running the exhibition, which includes curation of works, book publishing, and marketing the artwork, in order to attract as much attention as possible from the general public and collectors in order to raise the value of the artwork.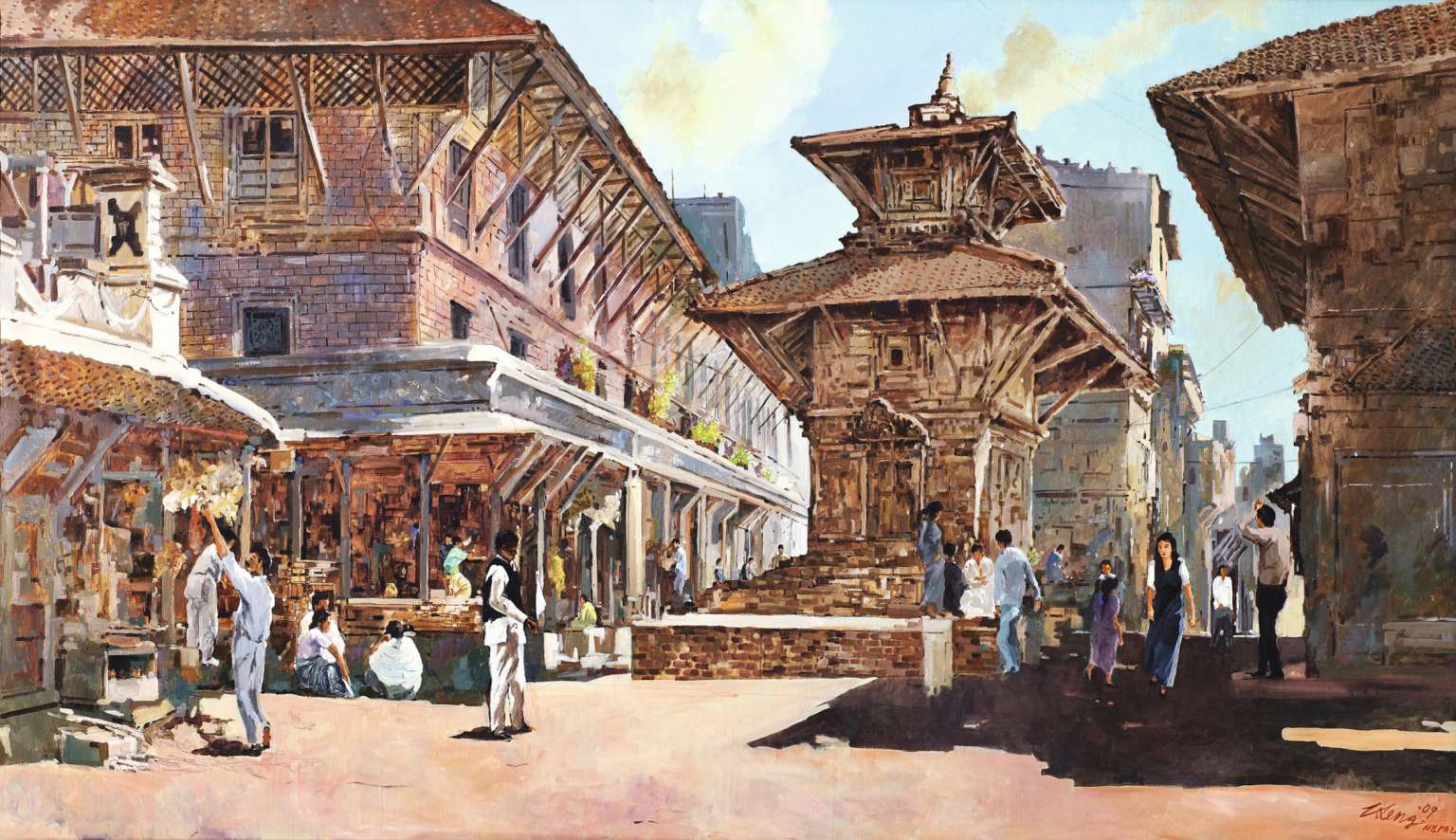 Ong Kim Seng's Nepal
Singapore's local art market
According to the history and age of artists, Singapore categorises artists into first-generation artists, second-generation artists, and third-generation artists etc. Singapore's art market changes alongside the rise of Chinese contemporary art in the international art market, and from 2000 to 2014, the value of Singaporean artwork has increased significantly. This is because the price of Chinese art has been rising year after year. Unable to afford the high prices of Chinese art, Southeast Asian art collectors have turned to collecting local art.
Asia Art Collective, as an art gallery and art consultancy agency, has helped market and promote a number of outstanding Singaporean artists. This includes first-generation artists Cheong Soo Pieng, Chen Wen Hsi, Liu Kang, Chen Chong Swee, as well as the late Fan Chang Tien, the late painter Ling Cher Eng, second-generation artists Ong Kim Seng, Tan Choh Tee, Loh Khee Yew, Tan Chin Boon, Koeh Sia Yong, Lim Leong Seng, Low Puay Hua, Eng Siak Loy, Nai Swee Leng, Lim Tze Peng, Ang Ah Tee, Fan Shao Hua, and Mo Ni, among others.