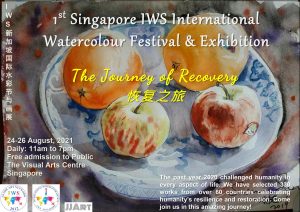 From 24 to 26 August 2021, 11am to 7pm daily, the International Watercolour Society presents the 1st Singapore IWS International Watercolour Art Festival and Exhibition – The Journey of Recovery.
The Covid-19 pandemic in 2020 devastated and changed what humanity has known as normal, affecting all aspects of lives and livelihoods. As humanity seeks to build their societies based on this "new normal", we see humanity's resilience, like a rubber ball in water pushed to the bottom of a lake, though it may contract a little, yet given the opportunity, able to rise again and be restored to shape.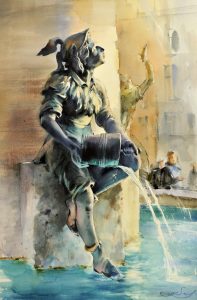 Russia 俄罗斯-Elena Lobovikova 'Light and Water' 38x56cm
IWS Singapore's 1st International Festival was conceived on this backdrop of humanity's toughness and ability to pull through; the journey to recovery. Through our sadness, death, destruction and despair, even in the past year, yet we see glimmers of hope arise in the horizon.
Through this art exhibition, the IWS hopes the showcase the wonderful award winning works of international watercolour artists, and seek to encourage our audience to celebrate life in the journey of recovery. Let us rejoice in the possibilities and wonder of life, celebrating lives and livelihoods, through our people, environment and nature – as depicted poignantly through the wide range of works by artists all over the world. Through this art exhibition, the IWS hopes to connect with a wider international audience and bridge diversities in cultures, colours, beliefs and lifestyles.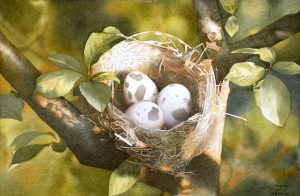 China 中国-Sun Jian Gang(孙建刚) 'Homes Twenty-Four' 38x56cm
We cordially invite all art lovers and watercolour enthusiasts in Singapore to visit this art exhibition!
With safe distancing measures and full day visiting hours, all members of the public are warmly invited to view this art exhibition at Visual Arts Centre! Do visit this exhibition and show support and camaraderie for these international artists!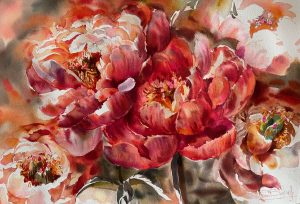 The Czech Republic 捷克共和国-Alexandra Bryksa 'Flowering Garden' 56x38cm
在IWS新加坡国际水彩节之际,国际水彩协会新加坡分会将举办《恢复之旅》画展,于8月24日至8月26日在新加坡视觉艺术中心隆重呈现。
2020年对于谁来说都是难忘的一年。在经历新冠疫情之后,我们的生活都经历了翻天覆地的变化。大家都在尽力去改变,去适应,人类的韧性与勇气像是一束温暖的光,划破了被病毒笼罩的阴霾天空。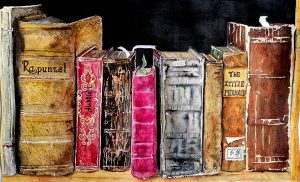 Singapore 新加坡-Meshram Pooja Vishnu 'Once Upon A Time' 30x42cm
为了去赞美这些人性之美,国际水彩协会想通过《恢复之旅》这次展览,让大家去挖掘身边的美好事物,这可能是身边深爱的家人朋友,可能是林间暗自绽放的小花,只要用心去观察,美,处处可见。这些美是能够跨越文化、语言和信仰的桥梁,对于美的认知就成了不同背景的人共通的语言。而艺术就是将眼睛所捕捉到的美,用画笔用颜料去表达出来。
新加坡视觉艺术中心和国际水彩协会新加坡分会诚意邀请您,与我们共同经历这趟恢复之旅。

China 中国-Hong Shan(单虹)'吸烟的人' 53x38cm
展览日期与时间 Exhibition Dates and Time:
24 August 2021 - 26 August 2021
11am - 7pm daily
Free Admission 免费入场
Venue 展览地点
Visual Arts Centre 新加坡视觉艺术中心
10 Penang Road, #01-02 Dhoby Ghaut Green, Singapore 238469
(Nearest MRT Station: Dhoby Ghaut Exit B, turn left)
Organiser 主办单位
International Watercolour Society (Singapore)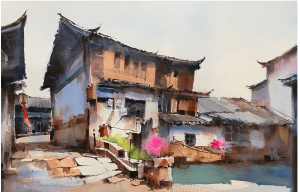 Mexico 墨西哥-Tere Lojero 'Lijiang' 38x56cm