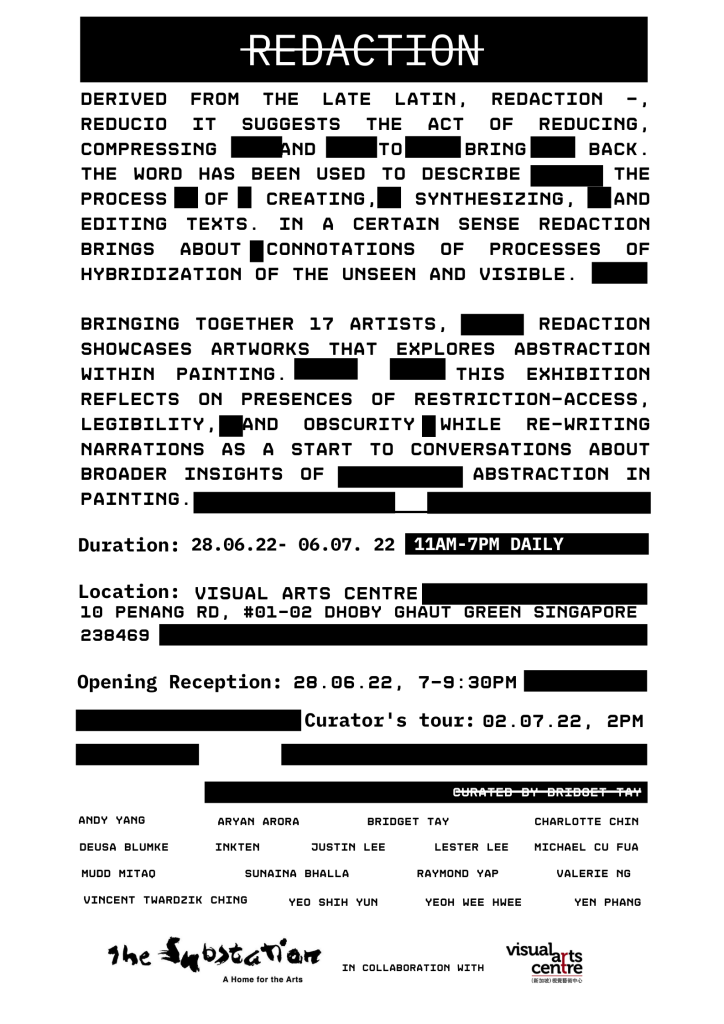 About this exhibition
The Substation presents, in collaboration with Visual Arts Centre, a group exhibition on abstraction. REDACTION showcases works of abstract art that investigate and interrogate various conceptions and modes of abstraction. The exhibition's thematic concerns relate to the restriction of access and loss of transparency in the acts of creation and construction, as well as issues of legibility and obscurity in relation to the recollection and interpretation of narratives, both personal and political.
REDACTION is curated by artist-curator Bridget Tay.
This REDACTION exhibition features artworks by 17 contemporary artists of diverse backgrounds and practices. Works are available for purchase and acquisition, including the following:
Charlotte Chin's 'The Three Muses' contains minimal but violent swirls of colours and scrawls of lines on the canvas, reminiscent of the marks found in a child's early forays into drawing. The work speaks of the loss of innocence in the current climate of anxiety and violence, amidst the global pandemic and conflict.
Raymond Yap's applies his methodology of ritualistic layering and removing to 'Flame', in exploring the relationships between form, colour, texture and translucence. The resulting coheres into a reimagined landscape of non-representational visual motifs and playful expressions.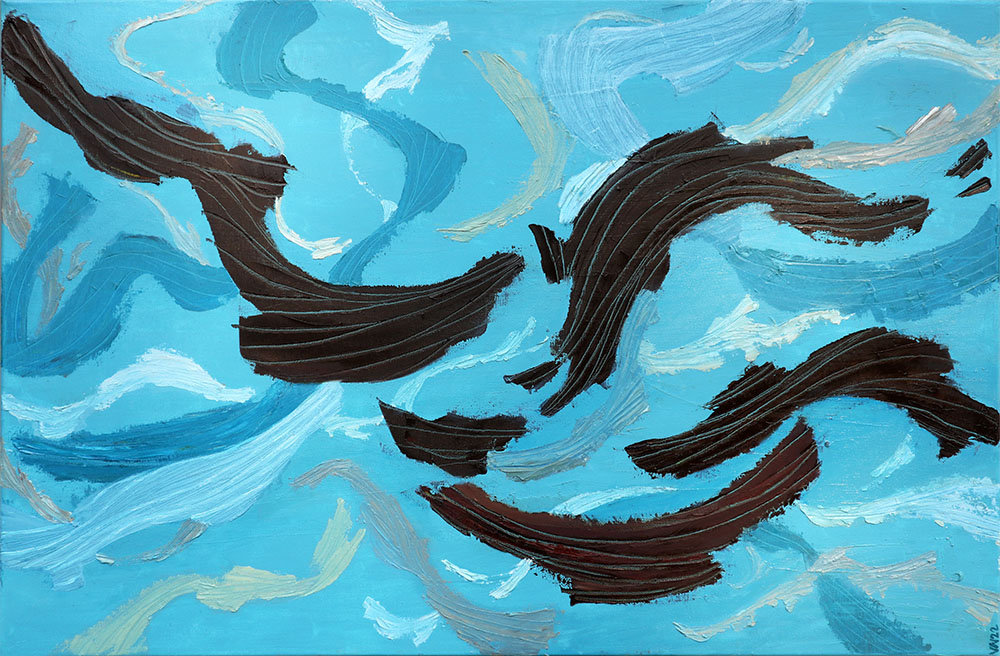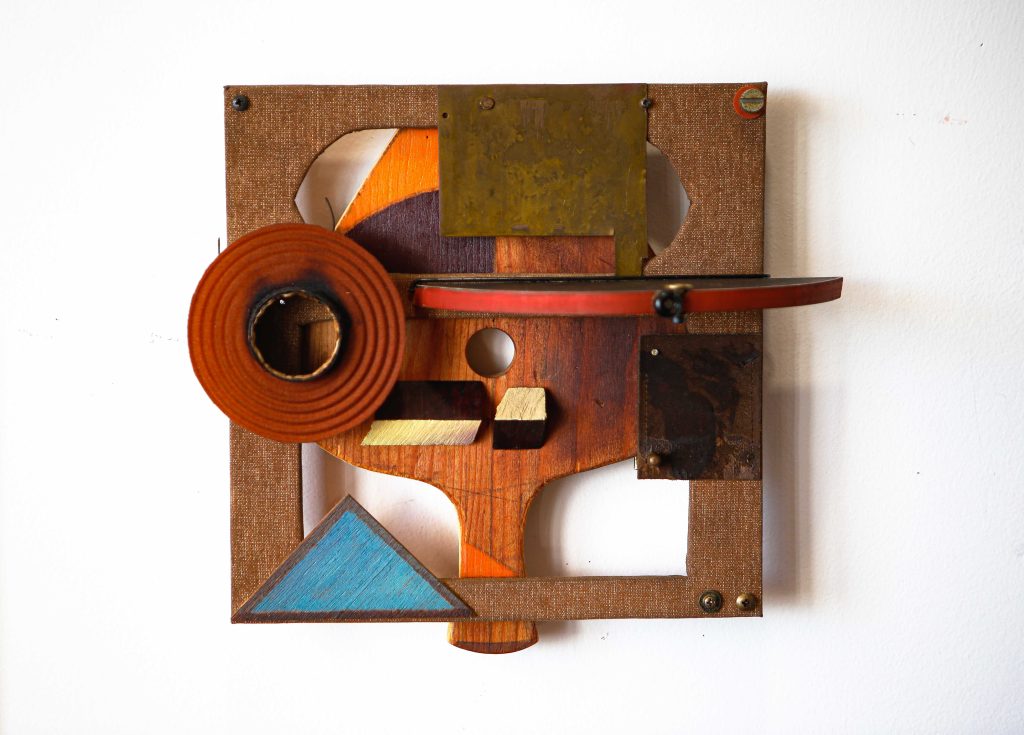 Valerie Ng's 'Into the Shadows' brings another perspective into the exhibition. Her work, a continuation of her 'Ether' series, conjures up lightness and serenity with forms that are evocative of floating matter, and which call to mind the qualities of lightness and weight in the wind.
Vincent Twardzik Ching's 'Double Cancellation' is a sculptural piece that comprises the fragments of materials that he found in his studio. The work manipulates the pictorial by anthologizing the disparate materials, resulting in a work that is both intriguing and beguiling in its construction of the domestic realm.
Andy Yang's "Against All Odds" 
Andy Yang's "Flying High"
Aryan Arora's "We become aware of the void as we fill it"
Bridget Tay's "Midnight Marauders"
There are more than 40 artworks displayed at the Visual Arts Centre! Join us to explore the world of art and appreciate our local artists!
Exhibition Opening Details
Dates: 28 June to 6 July 2022
Opening hours: 11am to 7pm daily
Location: Visual Arts Centre
Address: 10 Penang Road, #02-02 Dhoby Ghaut Green, Singapore 238469
Free admission for all
Contact
For more information:
Whatsapp: 6255 0711
Email us at info@visualartscentre.sg for any enquiries!