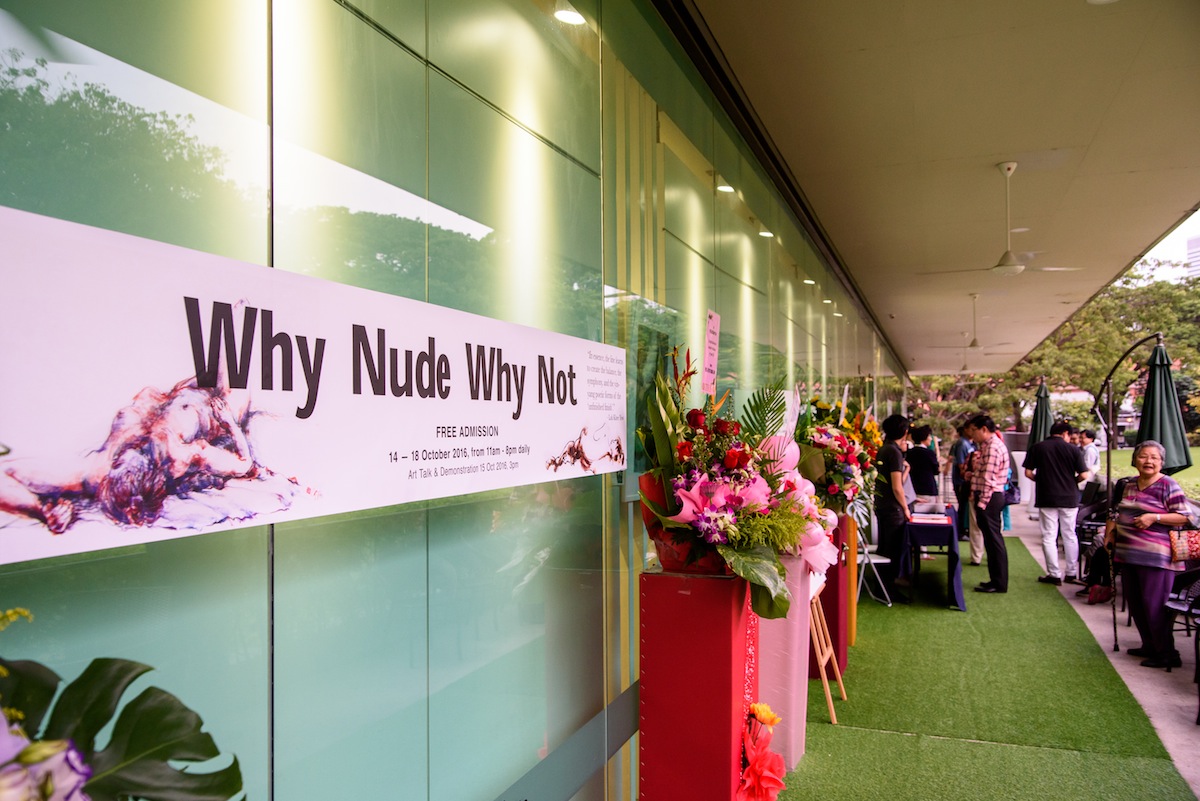 This exhibition features over fifty works by renowned local artist Loh Khee Yew, who is a pioneer of design education in Singapore. Accompanied with the book launch of "Why Nude Why Not", discover an odyssey of the aesthetic and poetic anatomy of the human form as Loh presents new ways of seeing and understanding the nude.
Biography of Loh Khee Yew
Loh Khee Yew is an artist and pioneer in design education in Singapore. After studying art, design and advertising at the Alberta College of Art in Canada on a Colombo Plan scholarship in the late '60s, he returned in Singapore to work in advertising and subsequently pioneered the design curriculum at LASALLE College of the Arts as the dean of the design faculty from 1992 to 1995. Concurrently a practising artist with Joseph McNally's Group 90 artists' alliance, he retired from teaching in 1996 to focus on art-making. Since then, he has become an established Singapore contemporary artist, known for his dedication and exploration on the nude subject.