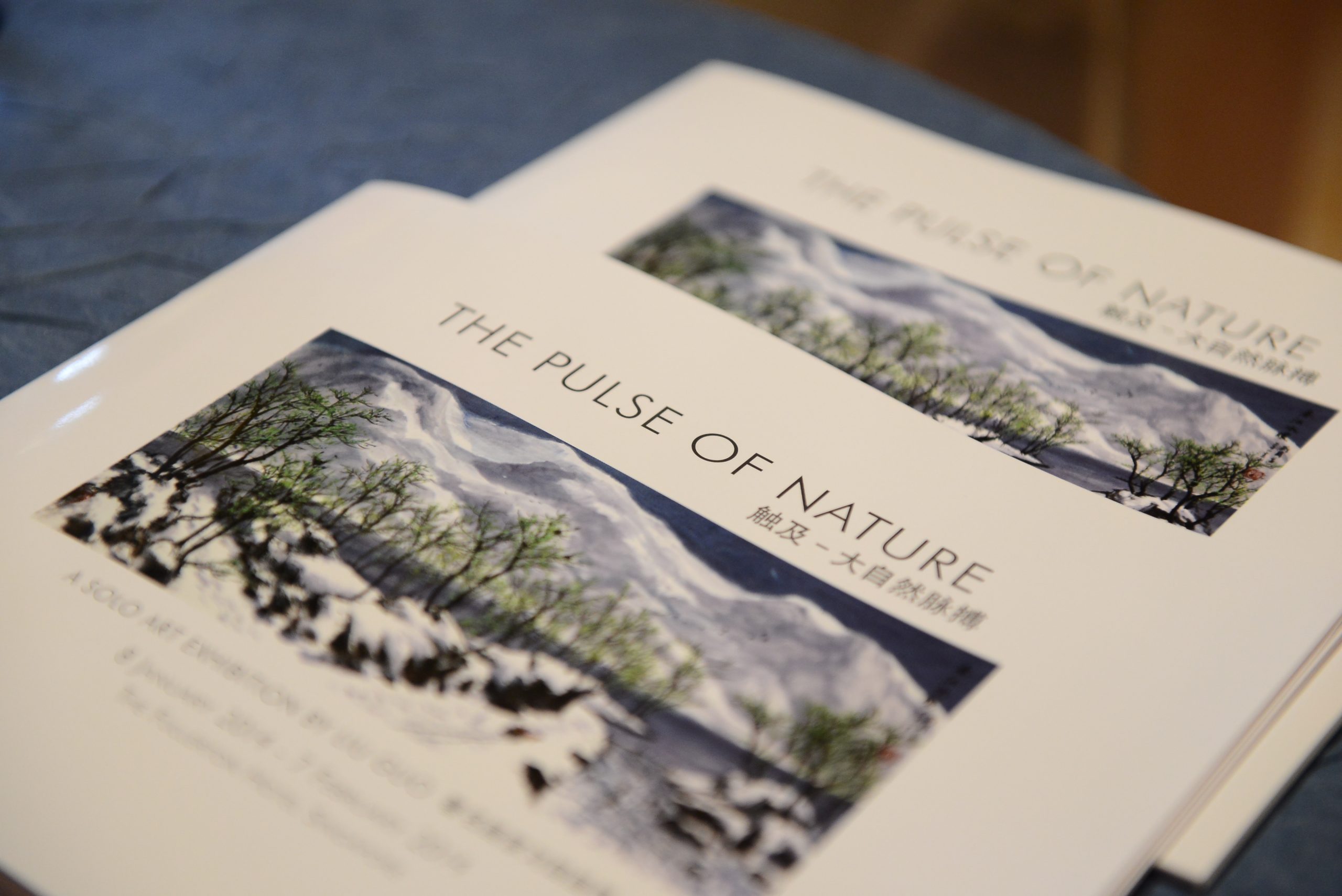 Asia Art Collective presents 'The Pulse of Nature' – Liu Guo's Solo Art Exhibition from 8th January to 7th February 2014 at The Fullerton Hotel Gallery, Singapore.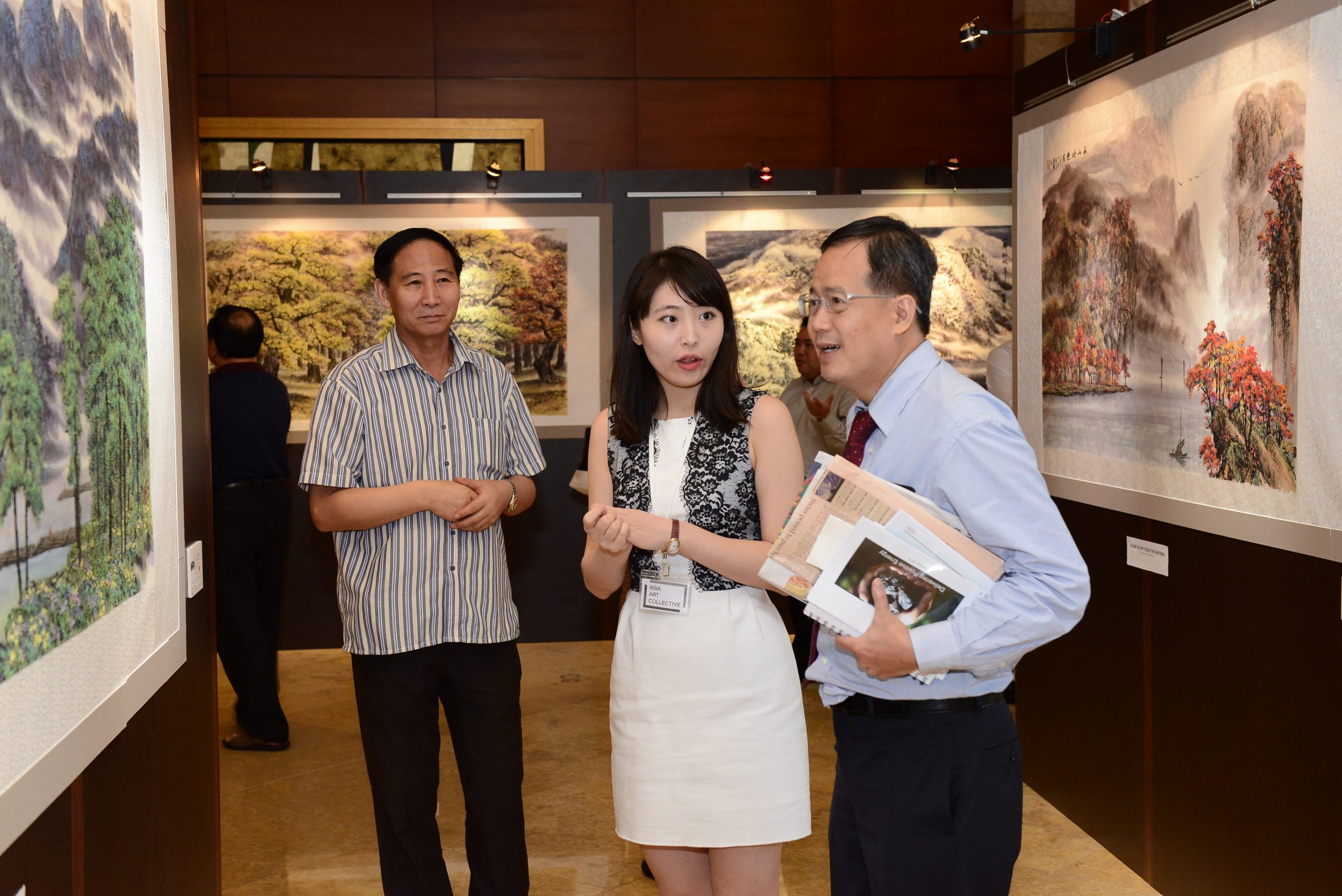 Asia Art Collective is pleased to organise a solo exhibition for Liu Guo, one of China's most outstanding artists who has made Singapore his second home since 1996 under the invitation of the National Arts Council. Liu, who is attributed with the title of 'maestro painter of the Changbaishan mountains', was born on 1956 in Fuyu, Jilin province of China. Liu began his artistic practice at the age of 8, when he started drawing and painting for portraiture commissions. He later graduated from one of Jilin's finest institution for art training–the Department of Fine Art at Northeast Normal University, and furthered his Graduate Studies at the China Academy of Art (formerly) the Zhejiang Academy of Art) under the tutelage of renowned 20th century Chinese modern masters including Lu Yanshao, Liu Haisu, and Wu Zuoren. Now, across five decades of artistic practice, numerous academic positions and exhibitions worldwide, Liu has established himself amongst his contemporaries as a master painter of the Chinese landscape. In 1990, Liu Guo published a book titled 'New Techniques in Chinese Landscape Painting', documenting a unique set of twelve painting techniques which he created from extensive research and practical analysis of the entire canon of classical and contemporary Chinese painting practices. In 1991, Liu was famous for breaking the world record for the longest ink and colour Changbaishan landscape scroll painting with his 60 metre scroll painting titled 'The Majesty of Mt. Changbaishan' 《长白雄魂》 . With the exhibition of this painting in a national convention《中华百绝博览会》  in Guangzhou in 1992 , Liu was thus included in the '100 Greatest Talents of China' 《中华百绝》 .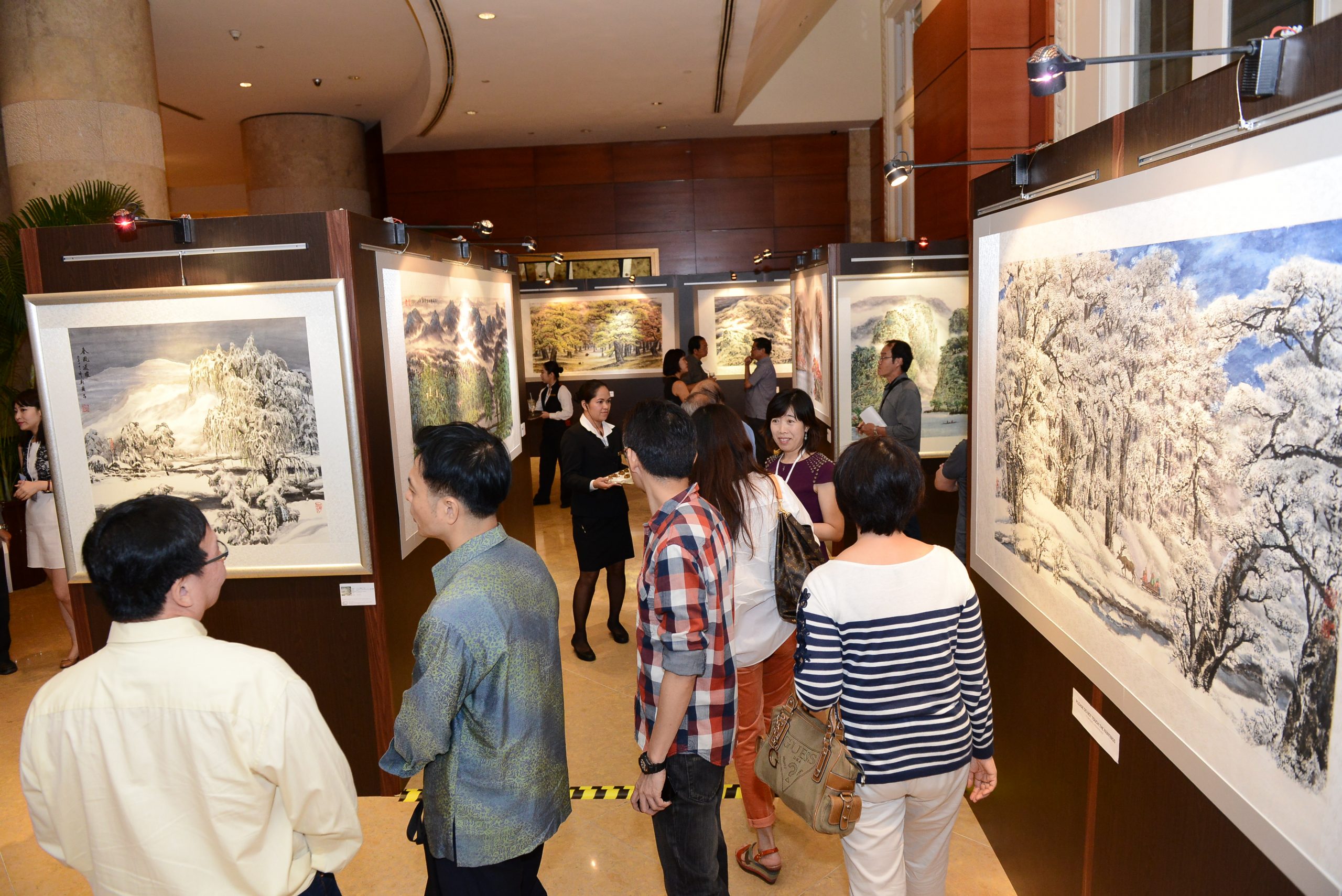 Liu Guo's painting hints of traces of the modern Chinese master artists, but even more so, echoes with the fresh atmospheric beauty of the mountains and landscape. His work possesses a realism, but more than that, it goes beyond the surface appearance of the natural landscape and reveals the essence, aura and rhythm of nature in all its magnificence. The mountains, rivers, and skies and their essence has been internalised fully by Liu Guo through decades of immersion in the natural environment, for weeks and months at a time; Liu is thus able to translate this energy and emotion into his painting, which becomes "a reflection of the soul of nature". When viewing Liu's paintings, one would get the sensation of partaking in a spectacular view from a high verandah—a panorama of pure and unadulterated nature, executed in perfect symphony over a lifetime of talent, hard work and dedication to Chinese painting.
Iola Liu