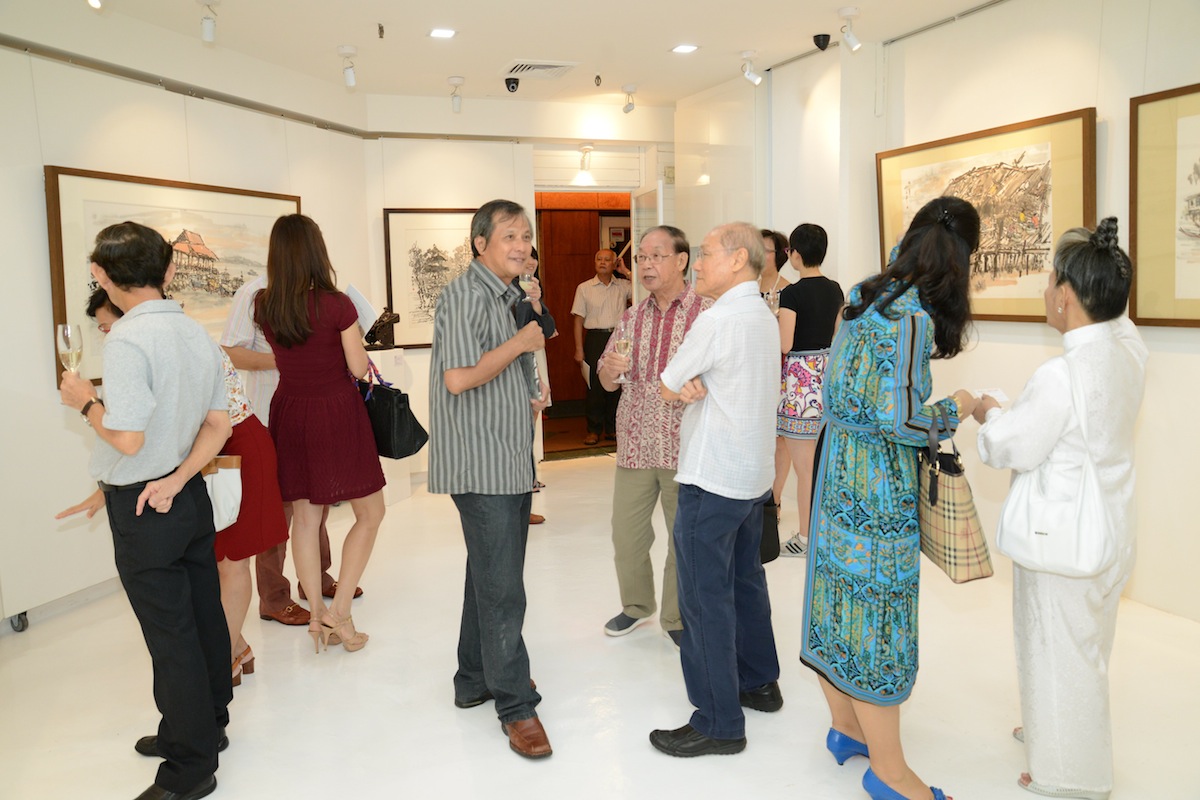 Take a trip down to memory lane of ancient Singapore with "Reminiscence," an exhibition of three second-generation Singaporean artists by art gallery Asia Art Collective.
The show features the work of Lim Tze Peng, Peh Eng Seng and Eng Siak Loy, respected and renowned artists active from the 1950s to the '70s, who came after a pioneering wave of local artists such as Liu Kang and Georgette Chen. The exhibition casts a nostalgic eye back to the Singapore of yesteryear, as well as rural scenes from around Southeast Asia.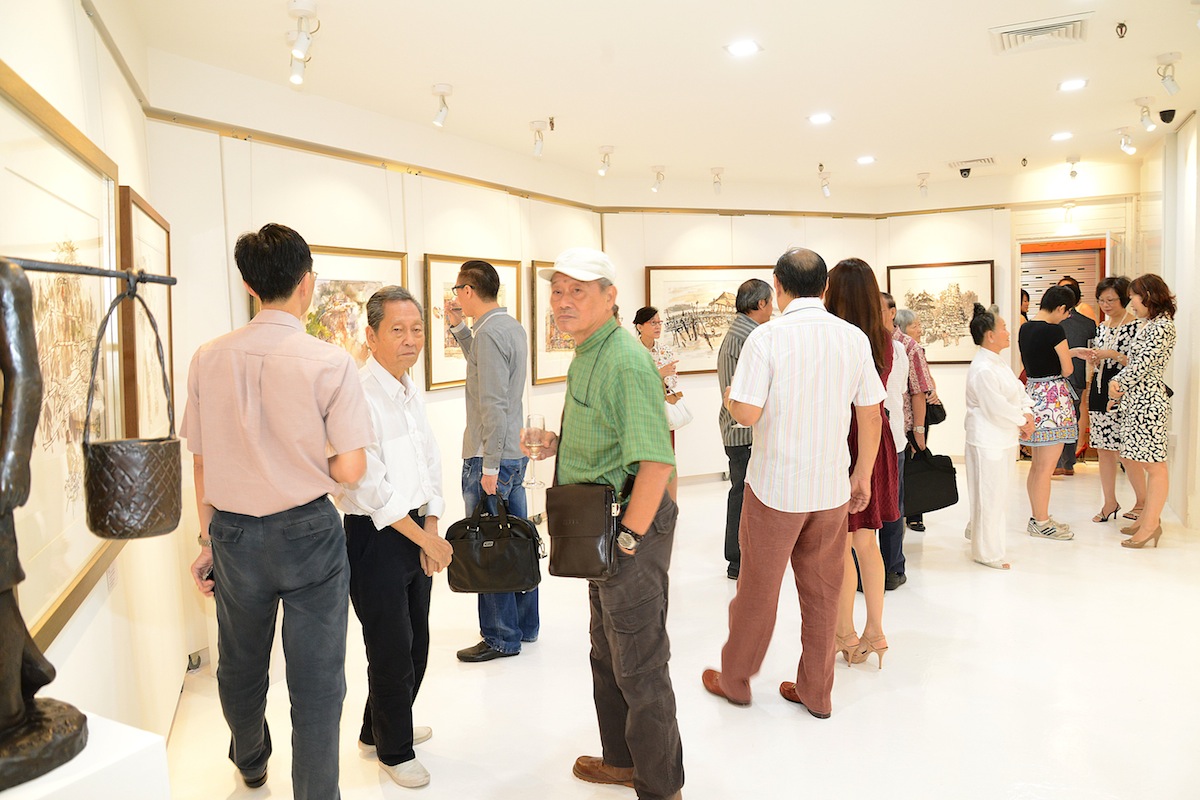 Chinese ink master Lim's "Bali Temple," an ink-on-paper work done in the late 1970s, depicts three women chatting in front of a temple
rendered in swift and precise brush strokes. Elsewhere, his "Harbour," Fishing Village," and "Kampong" works capture the rustic charm of a
bygone Singapore, executed in his trademark xieyi (relaxed) style.
Meanwhile, watercolorist Peh turns his gaze towards the colorful ethnic enclaves in Singapore in his "Singapore Scenes: Little India and Rochor Series." In "Rowell Road," the hustle and bustle of a crowded kopitiam, or coffee shop, is rendered in its full glory of resting patrons, plastic
chairs, sagging tarpaulins; "Dunlop Street" shows an overflowing market stall selling sundries and food.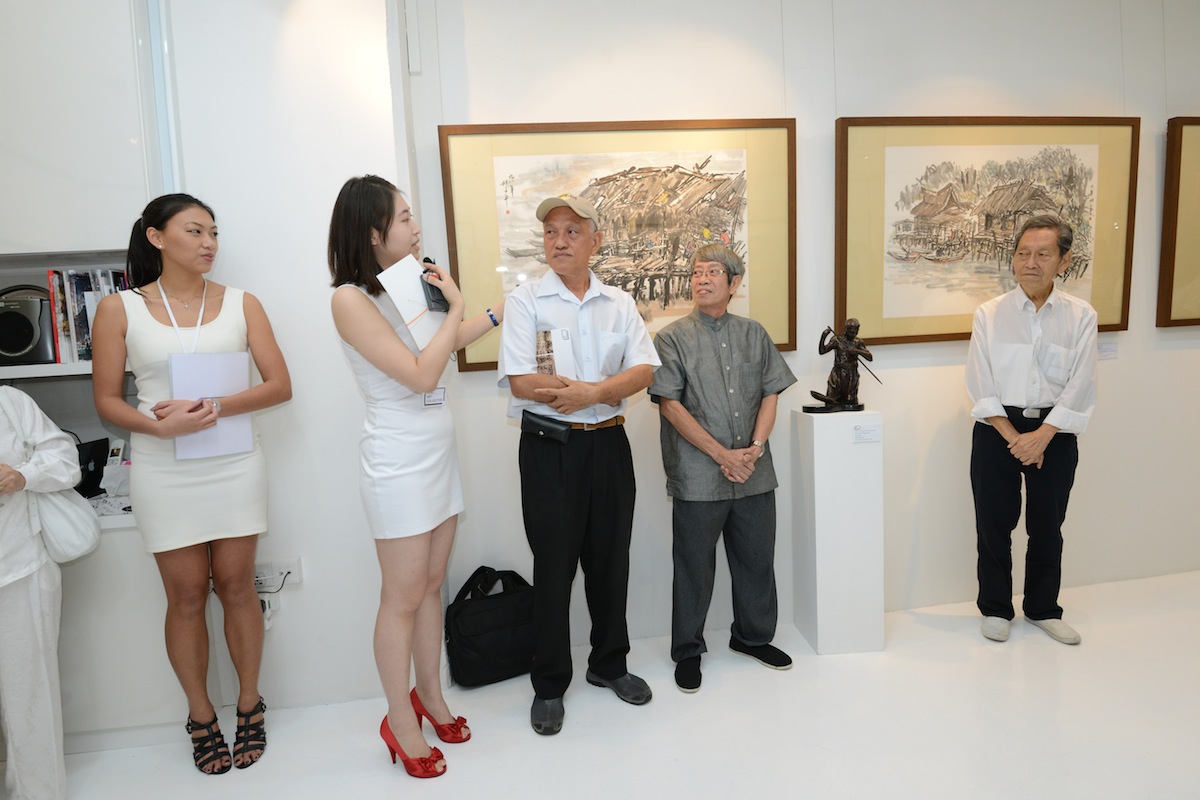 Lastly, Eng returns to his memories of old Chinatown and the Singapore River in his oil-on-canvasses. Busy street scenes are captured in "Bustling Afternoon Market" and "Early Start to the Day," done in bold, impressionistic strokes with strong interplay of colour and light, infusing the paintings with a sense of movement and life. Asia Art Collective is founded by director Iola Liu, and specialises in modern and contemporary art. "An important direction in the next five years will be promoting Singapore art," Liu tells BLOUIN ARTINFO.