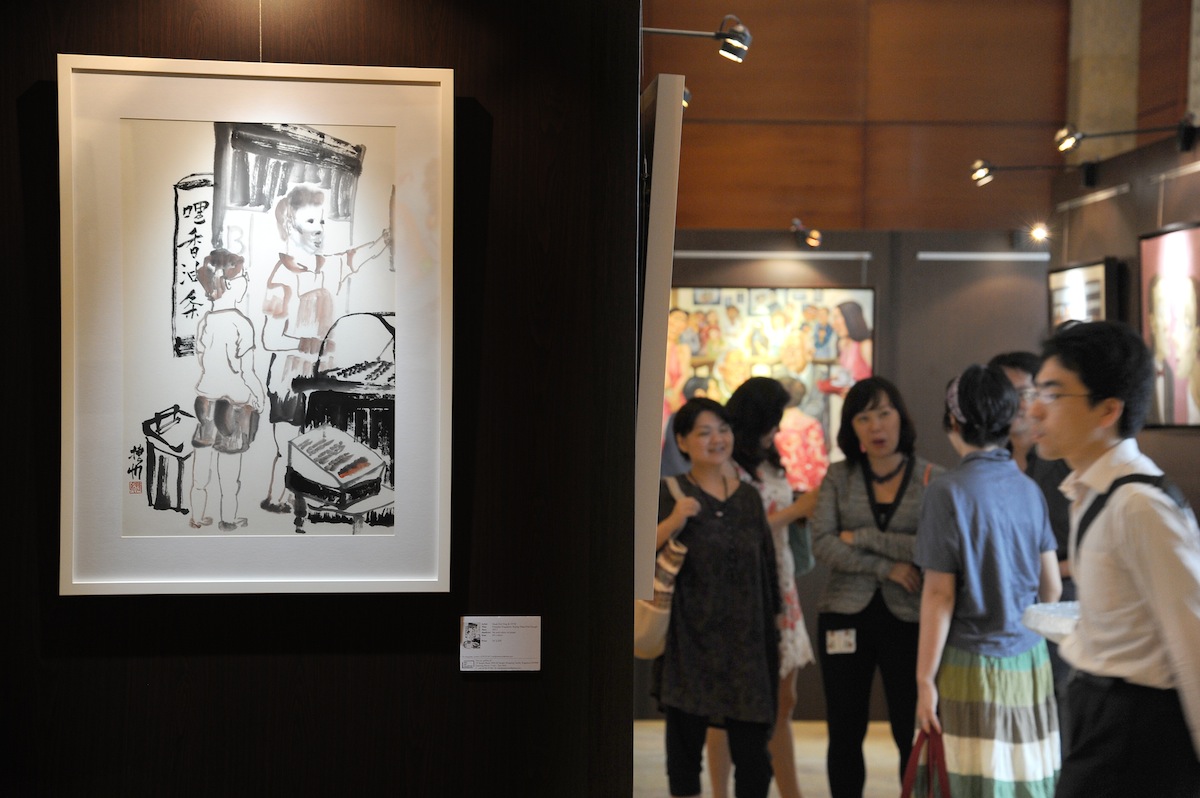 Asia Art Collective proudly presents City Stories by Quek Kiat Sing (b.1972) and Ron Wong (b.1983). City Stories narrates the "everyday" in modern city life, through the eyes of two female Singaporean artists, Quek Kiat Sing (b.1972) and Ron Wong (b.1983). Through the artists' thoughtful observations of the everyday in Singapore, they developed a unique interpretation of modern city life, capturing the characteristics
of people and their activities in their own artistic language. Their works provide an understanding of society which is deeply personal and introspective, drawing upon their own experiences as both spectator and participant in social life. In their selective
portrayals of daily life, such as people queuing up at a hawker food centre; eager parents peeking through the windows of a kindergarten classroom.. and many more scenes, the artists reveal the essence of everyday life, resulting in an ensemble of city stories close to our hearts.
Iola Liu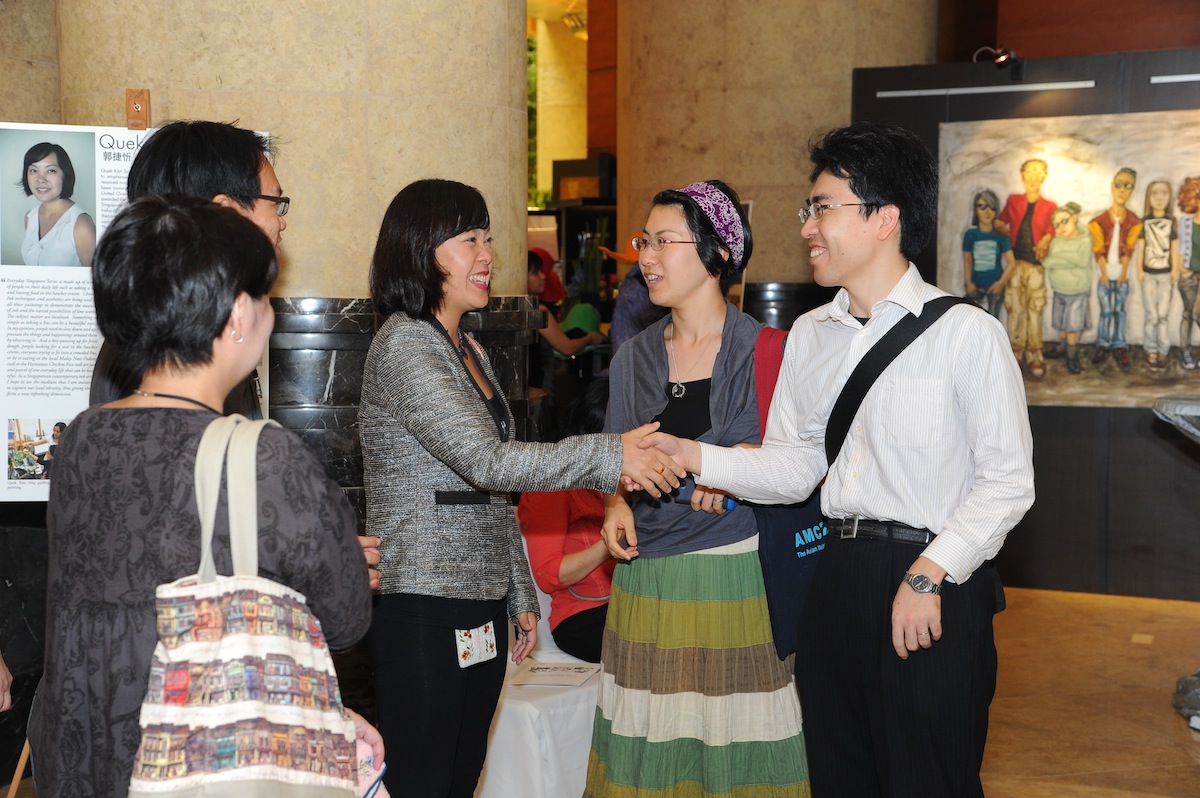 City Stories ran from 29 March to 22 May 2014, from 11am to 8pm daily at The Fullerton Hotel Main Gallery (lobby level). Works exhibited are available for sale. Part of the sales proceeds will be donated to the Singapore General Hospital's Needy Patients Fund.