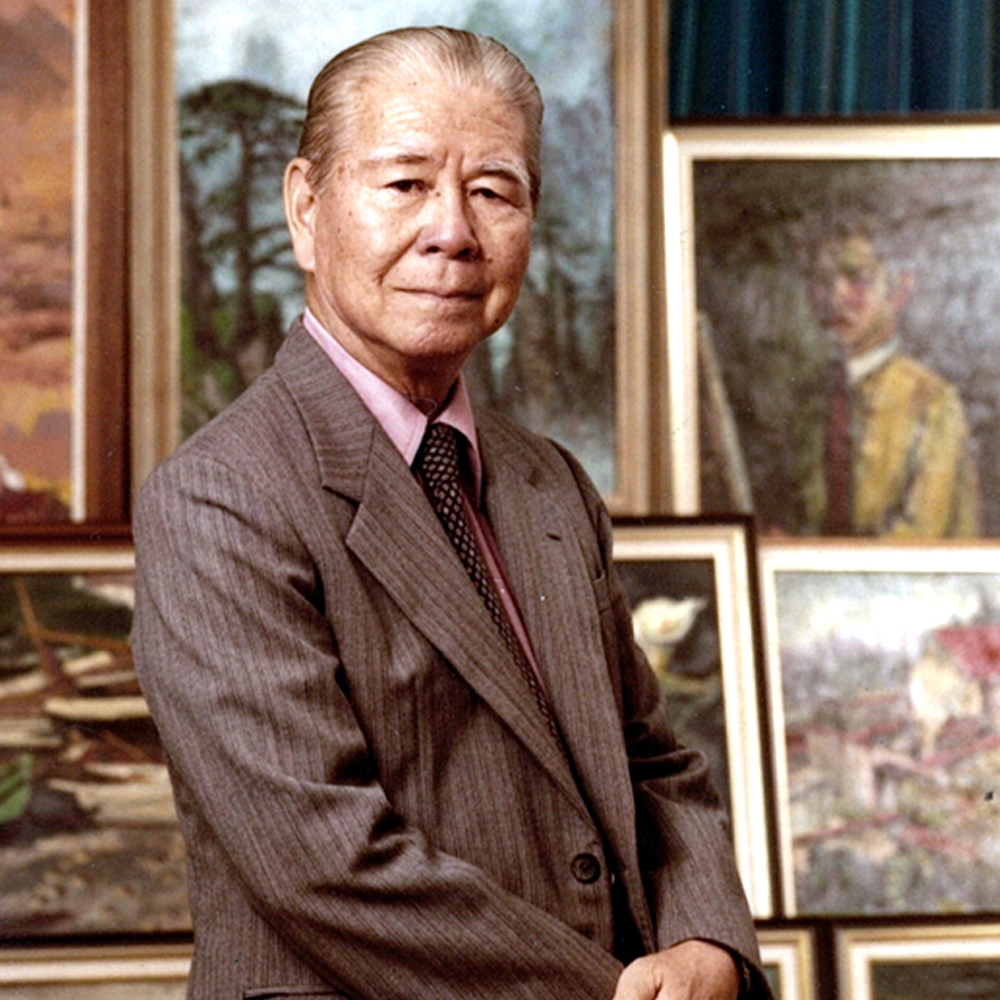 About this exhibiton
This exhibition is organised by Asia Art Collective and Dynasties Antique and Art Gallery to commemorate and celebrate the 111th year of the birth of Liu Kang, Singapore's most respected and important pioneer artist.
From 4 to 15 June 2022, visit this exhibition: Commemorating Liu Kang – An Exhibition of his Paintings and Calligraphy and be amazed by his Chinese ink painting and calligraphy works. Admire the ink painting and calligraphy masterpieces by the esteemed first-generational pioneer artist who is known for his contributions in the development of the Nanyang style.
About Liu Kang
Liu Kang is recognised as one of Singapore's most influential pioneering first-generation artists. He is best known for his contributions to the Nanyang painting style, which he developed together with his contemporaries – Chen Wen Hsi, Cheong Soo Pieng and Chen Chong Swee after a field trip to Bali in 1952. Many arts scholars have identified the Bali trip as a milestone event contributing to the birth of the Nanyang art style, marking an important juncture in Singapore's art history.
Liu Kang had also greatly contributed to the development of art in Singapore. He was a leading figure in the Society of Chinese Artist and the Singapore Art Society, and received the Public Service Star award in 1970, and the Meritorious Service medal in 1996.
Click here to find out more about Liu Kang
Exhibition Opening Details
Exhibition Dates: 4 June to 15 June 2022
Location: Asia Art Collective Gallery
Address: 140 Paya Lebar Rd, #03-04 Building, AZ @ Paya Lebar, Singapore 409015
Opening Hours:
Tue – Fri: 12PM – 6.30PM
Sat – Sun: 1PM – 6.30PM
(& By Appointment)
For RSVP:
Text: 9005 6716 // 6255 0711
Email: info@asiaartcollective.com
Join us to not only appreciate the art scene in Singapore, but also our pioneer artist Liu Kang's beautiful works. See you there!