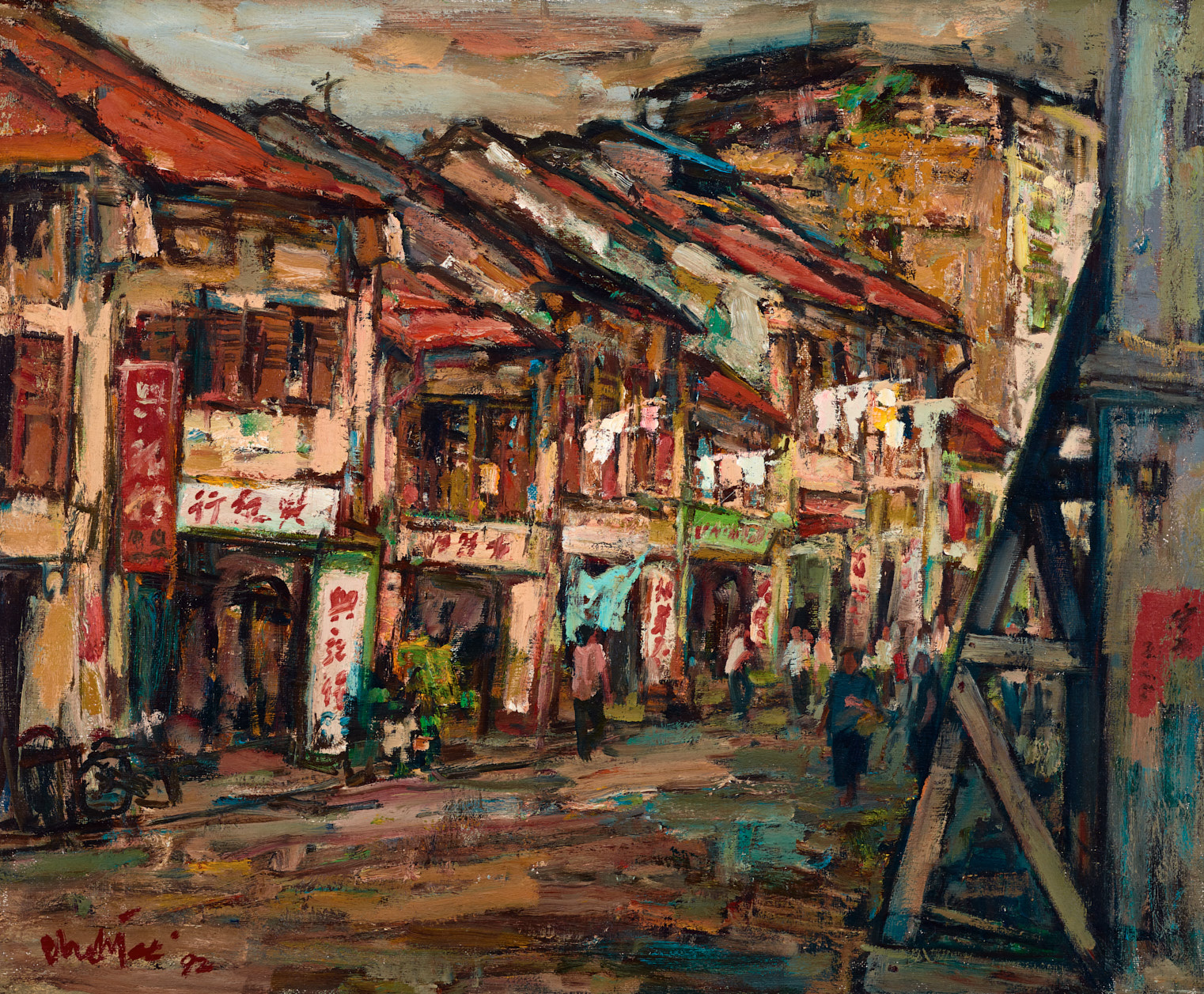 Tan Choh Tee
The average income of Singaporeans is one of the highest in the world. This is due to Singapore's vibrant economy, the influx of foreign investments into the country, as well as Singapore's strong and stable government. Since 2014, Singapore's GDP per capita has exceeded USD$55,000 and ranks 7th in the world. Singaporeans lead prosperous lives with high standards of living, and thus expect a higher quality of life. Most people opt to purchase houses, cars, stocks, or luxury goods, and only a small portion of people choose to invest in art. Yet the return on art investment is not necessarily lower than that of cars, stocks, or luxury goods, so why do people not choose to invest in art?
Ong Kim Seng
Collecting art is actually a way of life. Art itself is rich in culture and history, and imparts an appreciation of the craft and aesthetics of art. Collecting art hence opens up a person's ability to appreciate culture, and allows them to engage themselves spiritually. Each piece of art is unique and is limited in quality, which means artwork naturally possesses the capacity to rise in value over time. The art-collecting community is also small, which means that through collecting art, you will be able to make friends with like-minded people. From there, you will learn more about art and art collection, which will help expand your cultural and artistic horizons. 
In the 60s and 70s, a group of art collectors, mostly early immigrants or locals who were Chinese-educated, were interested in traditional Chinese ink painting. As the value of artwork of Chinese artists was low, these collectors managed to obtain their works at a low price. These works have since grown in value by a hundredfold, some even a thousandfold. If the art collectors had waited to sell these pieces of work, they would have gained huge returns for their investments.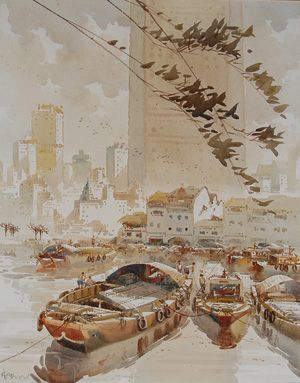 Low Puay Hua
Today, if they have the financial capacity to do so, Singaporeans tend to invest in cars and houses, with only a small handful of people choosing to collect art. In China, as long as a person has a bit of social standing, they would own at least a piece of artwork from a reputable artist and proudly display it in their home. This is a part of Chinese culture and legacy, yet in Singapore, this culture of art collection has not yet taken root.
In Singapore, the art-collecting community has somewhat dwindled in size, as the older generation of art collectors are no longer active while younger art collectors are limited in number. As there are little people who collect art in Singapore, the value of artwork in Singapore is low. You can buy first-generation or second-generation Singaporean artwork with SGD$10,000 – SGD$50,000, yet in China, India, or Japan, it's nearly impossible to even afford the artwork of first- or second-generation artists! Art collecting in Singapore is not an impossible feat; there are still opportunities for newcomers to enter the scene. The prices of artwork in Singapore are not high, and they have the potential to give huge investment returns.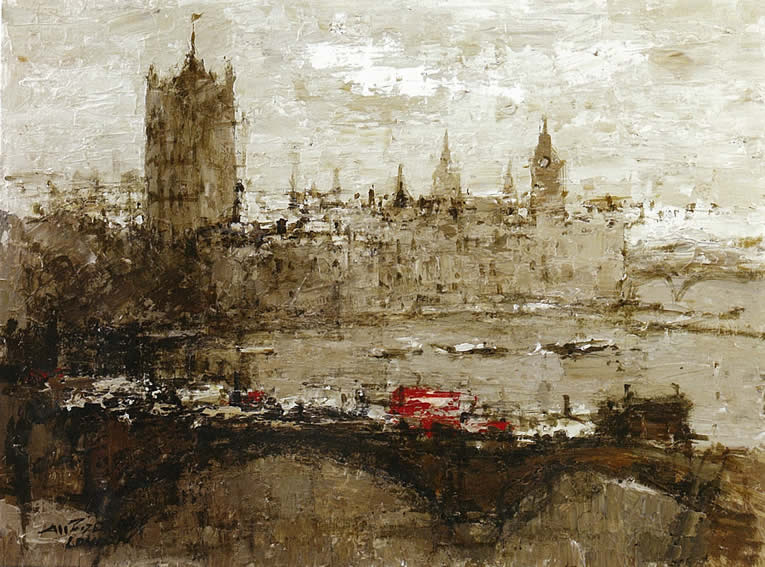 Ang Ah Tee
To choose art collecting is to choose a way of life. You need to be practical, have a keen eye, be financially stable, and have luck on your side when it comes to collecting art. Collecting antiques and ancient paintings requires knowledge and the ability to discern authenticity of the artwork, as it is difficult to collect authentic works in the market.
In Singapore, it is relatively easier to collect art. You can buy first-generation artwork directly from the relatives of artists or from other collectors. With respect to second-generation artwork, if the artists are still alive today, you can get them to appraise the authenticity of their own artwork before purchasing it. It is hence not difficult to obtain authentic pieces of artwork in Singapore.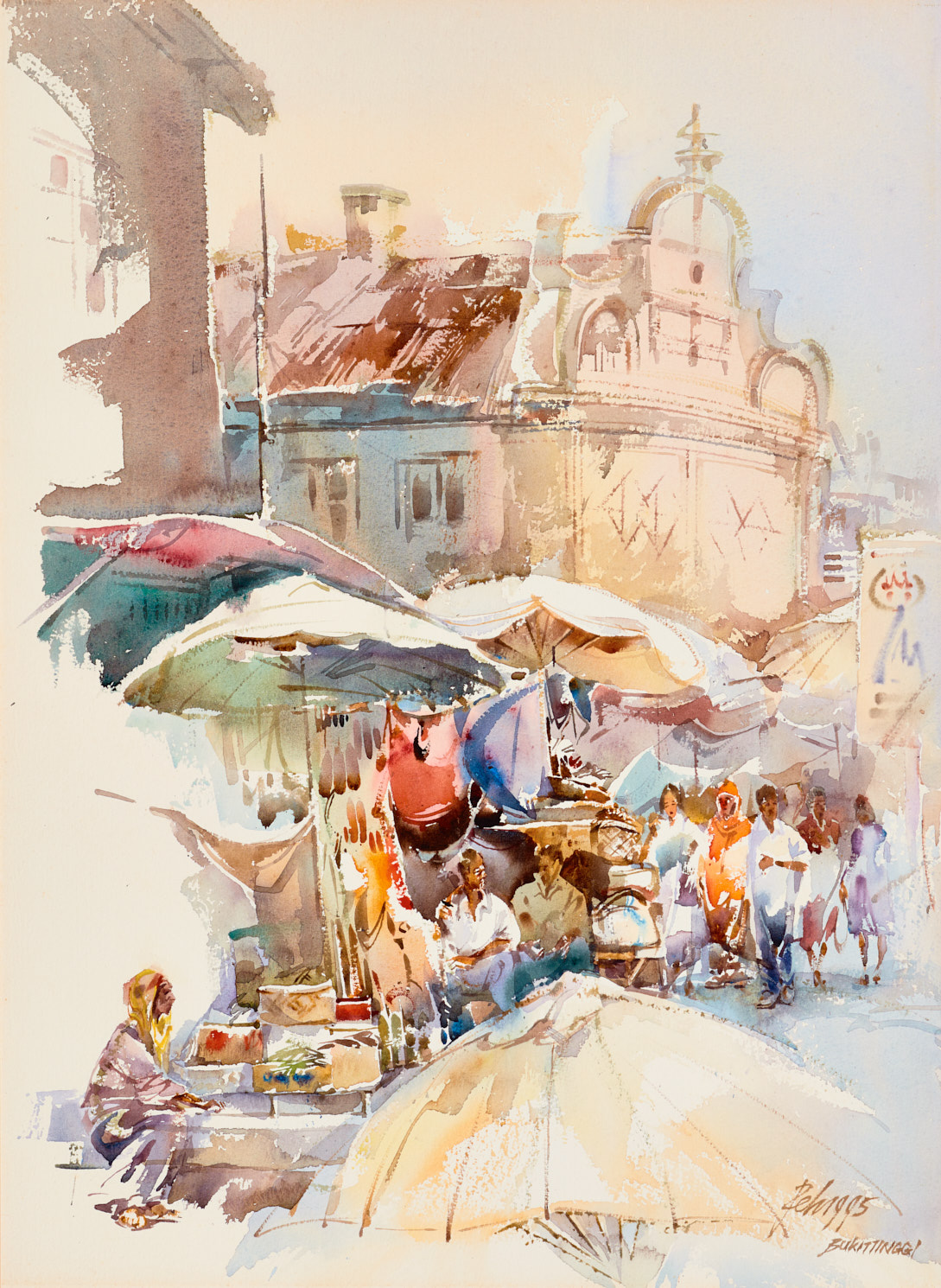 Peh Eng Seng
Even though Singapore is a small country, Singapore has proven her capability as a country in defending her people against COVID-19. Many countries look up to Singapore as a role model, and many Singaporeans are proud of Singapore. Economists predict that, following the COVID-19 crisis, Singapore's economy will grow exponentially. For art collectors, this is considered the best time to collect art. In addition, wouldn't it be meaningful to purchase affordable art in the current economic situation, where you can appreciate them in your homes? Afterall, collecting art is something that adds value to life. 
Iola Liu
Asia Art Collective
©2021 Asia Art Collective