In 2013, Asia Art Collective was established with the support from first-generation art collectors. Our first exhibition — Masterpieces, A Selection of Fine Artworks By Pioneering First-Generation Nanyang Artists (Cheong Soo Pieng, Chen Wen Hsi, Chen Chong Swee, Fan Chang Tien, Lim Cheng Hoe, and Liu Kang) — hence showcased some of their collected artwork. This exhibition revolved around the Nanyang Style created by first-generation Singaporean artists. Through this, we gained a deeper understanding about the histories of first-generation artists. By appreciating the artwork of these artists, we also learnt more about the Nanyang Style that they pioneered. 
Since 2013, we have organised many large-scale exhibitions. This includes exhibitions revolving around the artwork of late first-generation artists; second-generation artists; contemporary artists; powerhouse artists; and young artists etc. Our interactions with art collectors during our countless exhibitions led us to realise that the first- and second-generation artwork still remains most important to them. It really goes to show: Without the first-generation artists, there will be no Nanyang Style and therefore, no Singaporean art. 
What exactly is Nanyang Style? Who is representative of Nanyang Style in Singapore? 
Let us first learn about one of the founders of Nanyang Style — Chen Wen Hsi (1906 – 1992).
The younger generation might not be familiar with this name, but most people have actually come across his artwork before. His work, Two Gibbons Amidst Vines, is actually printed on the back of the Singapore $50 note!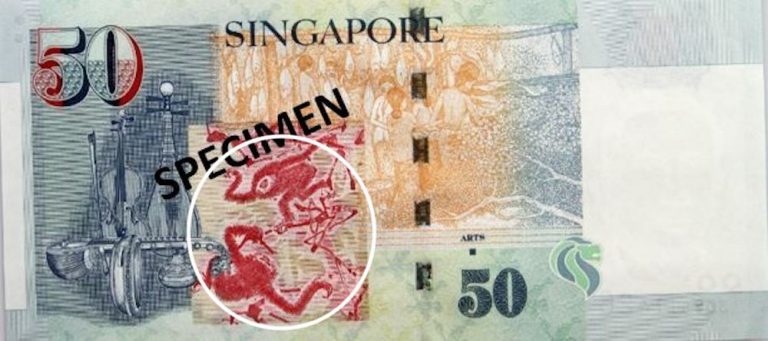 Chen Wen Hsi
Chen Wen Hsi was born in 1906 in Guangdong, China. He enrolled in Shanghai Academy of Fine Arts, and later transferred to Xinhua Academy of Fine Arts, where he studied Chinese ink painting under the tutelage of renowned artist Pan Tianshou. In 1928, he founded the Chun Yang Painting Society with his friends, including Chen Chong Swee. They held solo exhibitions in Shantou, Guangzhou, Hong Kong, Shanghai, and other cities. Following which, he moved to Singapore, where he taught at Chinese High School and Nanyang Academy of Fine Art (NAFA).
In 1952, he went on a painting trip with his artist friends — Cheong Soo Pieng, Chen Chong Swee, and Liu Kang — to Indonesia. Afterwards, they held a group exhibition showcasing their artwork from the trip. This exhibition was seen as a turning point in Singapore's cultural history. Their works, which showcased the landscape unique to the Nanyang (or Southeast Asian) region, hence led to the Nanyang Style. This also established their status as the Four Pioneer Artists of Singapore.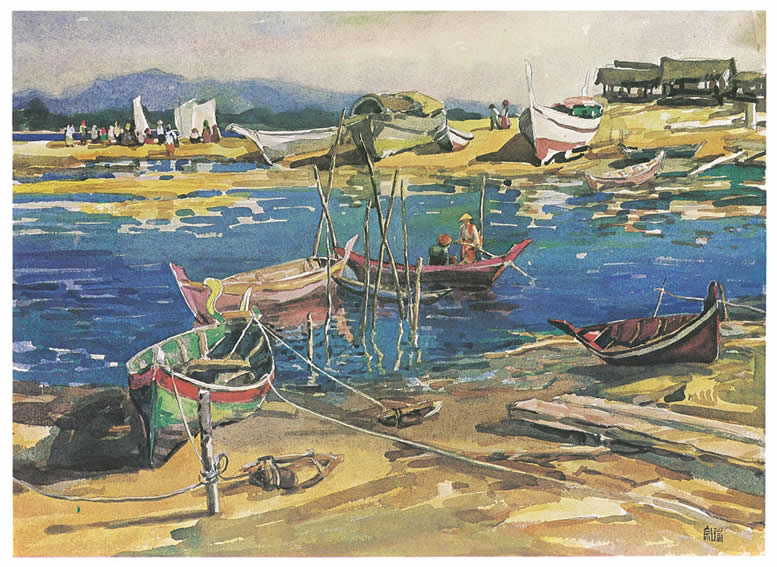 Chen Chong Swee
Chen Chong Swee (1910 – 1984) was also born in Guangdong, to a merchant family. Upon graduating from Xinhua Academy of Fine Arts in Shanghai, he moved to Singapore. He taught art at various schools, including Tao Nan School, Chung Cheng High School, and Chinese High School. He eventually went on to teach Chinese ink painting at NAFA. As a teacher, he cultivated many artistic talents in Singapore and Malaysia. He was also one of the pioneers of Nanyang Style.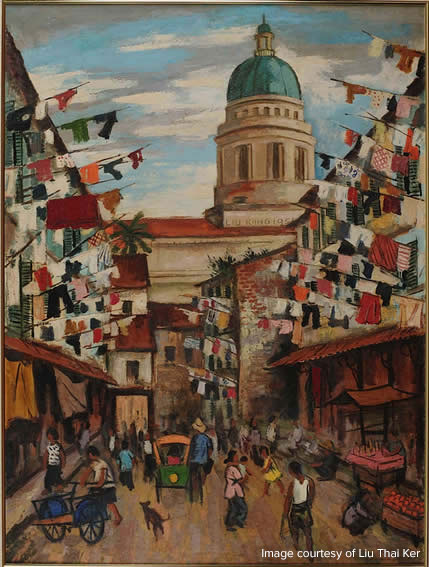 Liu Kang
Liu Kang (1911 – 2004) was also one of the pioneers of Nanyang Style. He was born in Fujian, and between 1917 to 1926, lived in Malaya. He went to Shanghai in 1926 to study at the Shanghai Academy of Fine Arts, where he studied under the mentorship of Liu Haisu. From 1928 to 1933 he travelled to Paris to further his art education, and found inspiration in the works of Gauguin, van Gogh, and Matisse etc. He settled in Singapore in 1942, where he became one of the leading figures in Singapore's art scene. For his artistic contributions, he received the Public Service Star in 1970 and Meritorious Service Medal in 1996.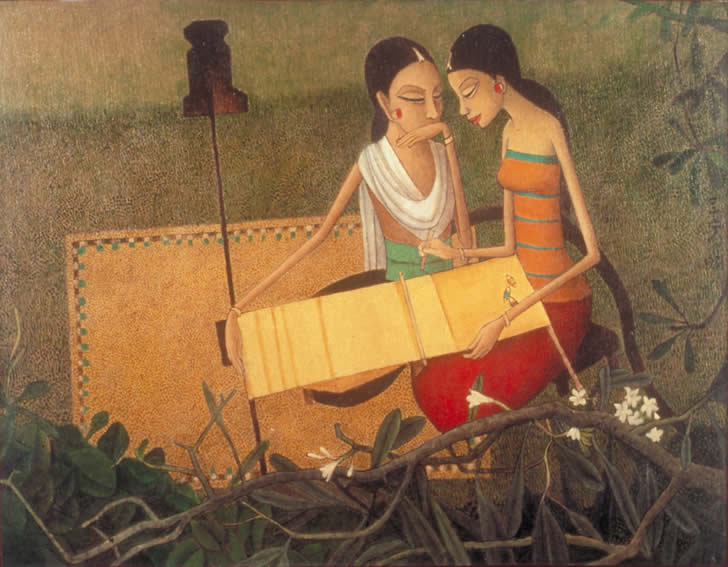 Cheong Soo Pieng
Cheong Soo Pieng (1917 – 1983) was born in Xiamen, Fujian. He studied in Xiamen Academy of Fine Art from 1933 to 1935, and afterwards transferred to Xinhua Academy of Fine Art in Shanghai in 1936, where he majored in Western painting. Later he taught at NAFA from 1947 to 1961, and concurrently taught at the Chinese High School from 1948. By constantly experimenting with his work, he has become known as one of Southeast Asia's most forward-thinking artists. 
These people, the first-generation pioneers of Nanyang Style, are the ones who have built Singapore's art foundation. 
Southeast Asian artwork is distinctive even in art auctions. This is because the Nanyang Style is unique. It uses traditional Chinese ink painting to express the bold colours in Western oil painting. This creates artwork that is bright and vivid, yet at the same time contains the delicacy of fine Chinese brushwork. This blend of Chinese and Western techniques leads to the distinctiveness of the Nanyang Style.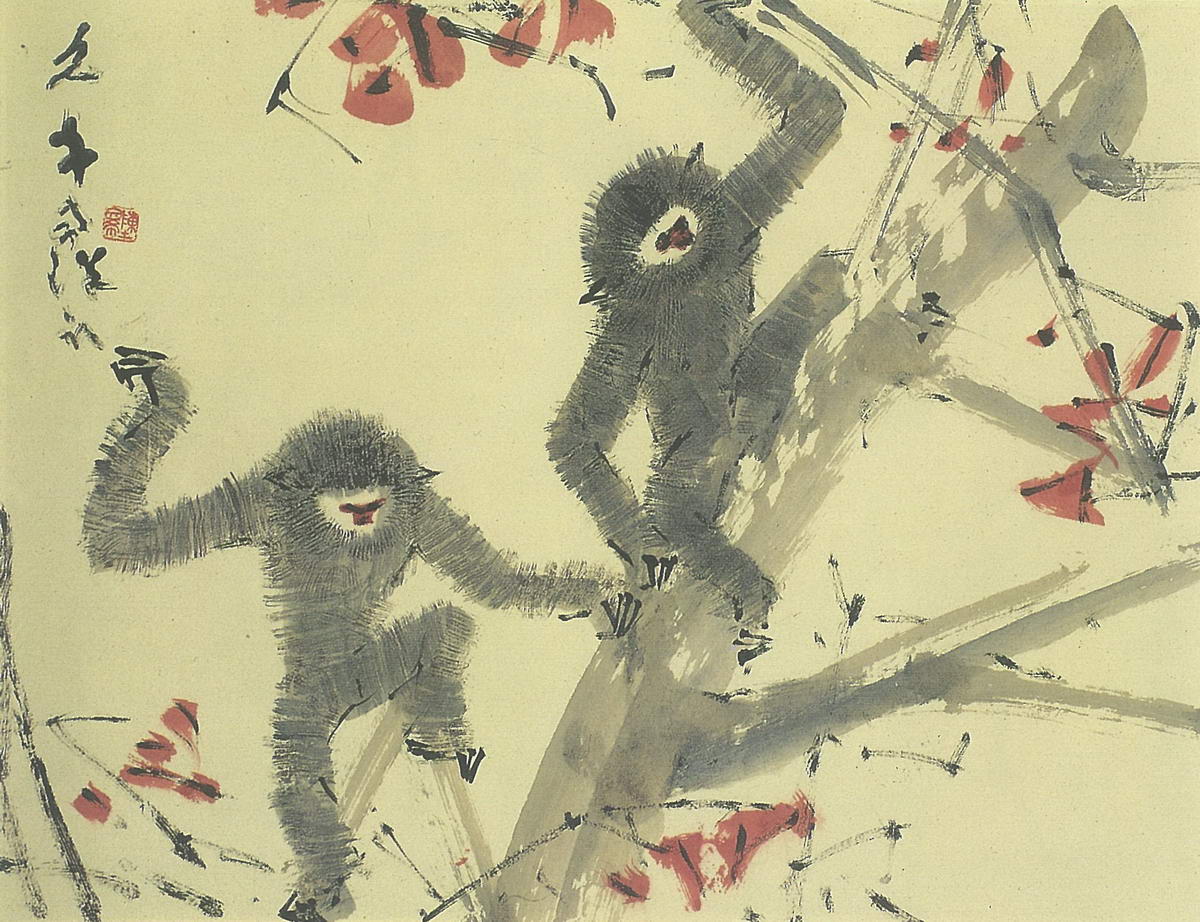 Chen Wen Hsi
In terms of subject matter, the Nanyang Style faithfully presents the unique customs and traditions of Southeast Asia. From brightly-coloured tropical plants, to distinctively-local fishing villages; from graceful Nyonya women to Balinese villagers — the Nanyang Style captures audiences by showcasing the unique charms of Southeast Asia. 
Iola Liu
Asia Art Collective
© 2021 Asia Art Collective